Read Time:
3 Minute, 24 Second
Christmas horrors are a fine balance of cheery holiday fun and gruesome usages of holiday paraphernalia to make epic kills, and because of those reasons, they often land as some of the most inventive rides in the genre to watch by their adoring fans.
By now, anyone who is part of the niche diehard audience has seen a variety of different endings by seasonally theme-masked villains using sharpened candy canes, Christmas light nooses, or the standard bladed weapon meets victim resulting in vibrant blood covering pristine white snow.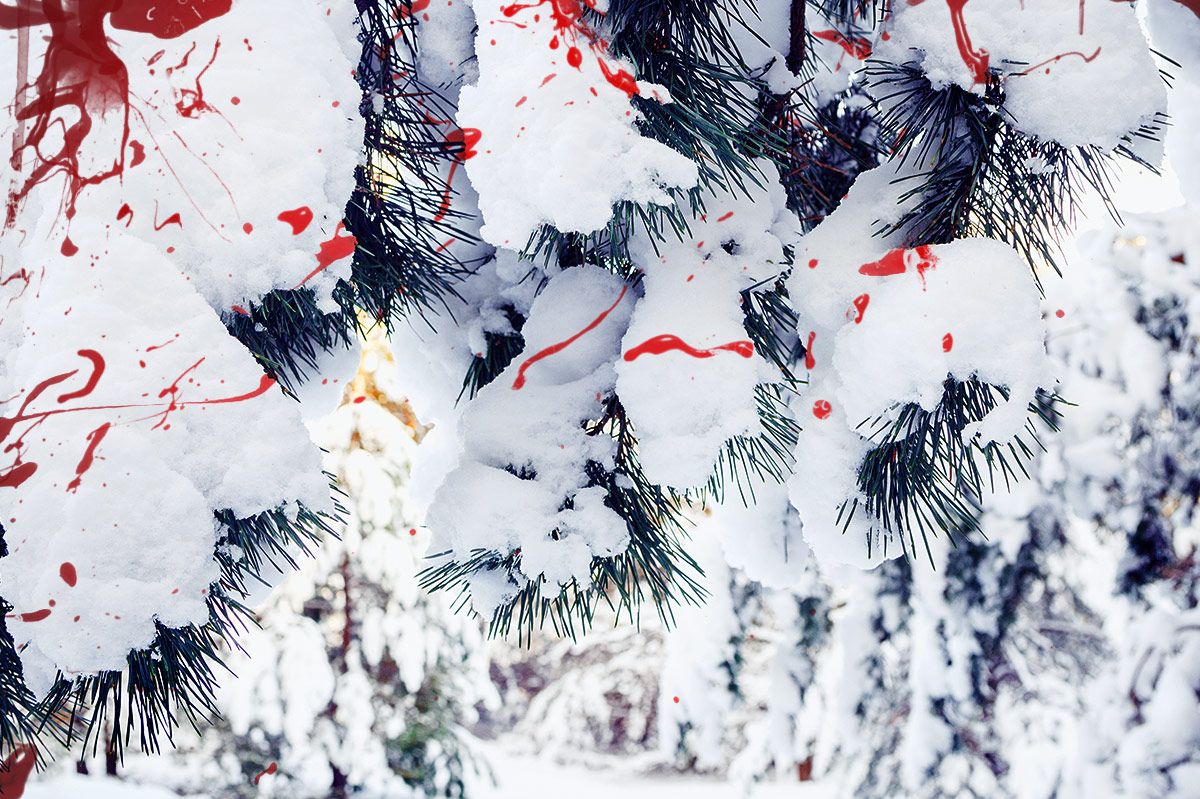 It's what we've come to expect and love from the niche subgenre.
For those anticipating all the expected fun of a seasonal slasher, but looking for some new blood in the game, look no further than the brand new seasonal slasher by VFW (2019) director Joe Begos' who really broke the mold with Christmas Bloody Christmas now available on Shudder.
One of the major perks of this delightfully fresh, wickedly funny, and utterly cruel killer film is that it will have you stunned by the number of surprises that Begos' manages to slam into its tight 83-minute runtime.
It's an absolute blast to watch with an audience and works perfectly as a gateway movie for new friends or family who has never ventured into the darker Christmas movie genre.
However, you should be a bit weary that it does live up to its title and definitely packs more gore than you would even expect in the 2nd and 3rd acts of the film, which are as explosive and deranged as you would imagine a killer robot Santa movie would be.
So put on something festive, add some rum to your eggnog, and don't take your eyes off the screen for a second.
Christmas Bloody Christmas
First off, the simplicity of this story is what makes the whole thing so great. It's a killer robot Santa Clause on a rampage… That's it. No hidden metaphor, no long backstory that somehow falls on Christmas night, just a killer android that is out for blood.
And guess what? It works, it fucking works really well.
There isn't much more the audience needs past that, but the film is carried heavily by dynamic characters who would be interesting to watch regardless of the kills, and their response to the carnage doesn't feel campy despite the over-the-top idea of the whole movie.
In fact, the mix of laughs, believable characters, and a perfectly structured story merge well against the absolute absurdity of the premise, which is a tremendous feat pulled off by Begos' masterful writing and directing.
Riley Dandy as Tori Tooms
Battling Robo-Santa is Tori Tooms (played by Riley Dandy) a constantly swearing, pot-smoking, whiskey-drinking,  daringly inventive, force of nature who is as relentless as her stalking adversary.
Dandy does not have a single bad moment on the screen and she is impossible to not love instantly and comes to her heroic moments organically without them seeming to be over-the-top or unbelievable.
It's not even that bold to say that Dandy gives one of the best performances in the genre for 2022, and the ongoing battle between her and the hulking metal beast of Kris Kringle is more entertaining and unpredictable than it has any right to be.
Regardless of subgenre, Christmas Bloody Christmas is one of Shudder's best original films to date.
And one final thought as a friendly reminder for all keeping score…
Shudder has now been 2/2 for by giving us back-to-back holiday-themed horror films with last year's haunting cursed wished thriller Advent Calendar (2021), and now with Christmas Bloody Christmas over-delivering in every facet, who knows what we may get from them in the holiday season for 2023.
Here's hoping we get some sort of deranged reindeer zombie movie from South Korea or sentient gingerbread art house horror from Denmark…
Happy Holidays everyone, stay healthy, and enjoy some festive horrors!