Read Time:
4 Minute, 34 Second
Horror is a genre that has a great many fans, and yet alternatively, there are some people who refuse to watch a single movie.
Within recent years, horror films have won multiple awards and received notable recognition as a money-making powerhouse which has also had some of the greatest performances by legendary actors in the industry.
With all that said, it can sometimes be a futile effort to try and convince a friend, family member, or significant to watch the latest horror movie because they have some preconceived notions about the entire genre.
Over the years, I have convinced many people in my life to get into scary movies by simply introducing them to the films more tailored to their specific tastes.
One thing I will say is if the person you're trying to convince is already a movie lover, then the conversion to horror fan is usually only one film away.
HORROR TIP #1: Find their base
If the person you are trying to convince is someone who prefers dramas, the easiest leap to get them into the genre is most likely an A24 distributed horror film.
If you're unfamiliar with this company, just know they are behind some of the most stylized art house films in modern cinema, and their growing horror library is both unsettling and extremely well done.
Notable A24 Films:
Midsommar (2019)
Hereditary (2018)
Lighthouse (2019)
The Hole in the Ground (2019)
The VVitch (2015)
In Fabric (2018)
A24 films typically have a feel to them that is unlike any others in the horror genre, so much so, that the acting and cinematography often are given Academy Awards level buzz from the critics all over the world.
So if you're trying to convince a person who is more of an Oscar loving film buff, a subtle suggestion of Hereditary or Lighthouse may just be the nudge they need to get into horror.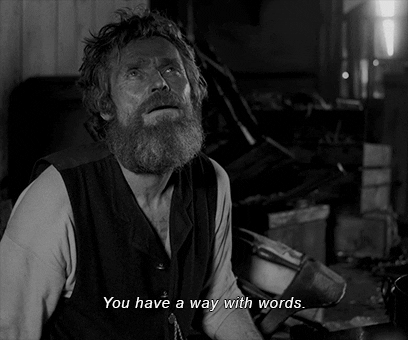 On the other side of things, if you're attempting to convert a person who is more of an action movie fan, a production company like Blumhouse has more of the fast-paced films to capture their attention.
Notable Blumhouse Films:
The Purge Franchise (2013-Present)
Upgrade (2018)
Hush (2016)
Green Inferno (2014)
The Belko Experiment (2017)
Blumhouse has a wide range of horror in their catalog and it can go from an award-winning social commentary like Get Out to a haunting ghost story like Oculus.
With the number of movies Blumhouse has created in the various sub-genres of horror, it's easier to find something for even the pickiest film fan to watch out of their 150+ films.
HORROR TIP #2: Introduce the person to a movie you have already seen and know well
When showing somebody who doesn't usually watch horror movies an all-time classic film, make sure you know what you're doing.
Scary movies are an absolute blast for the people who like being scared, but spooking somebody who doesn't want to be will probably ruin your chances of showing them any other suggestions.
With that said, no two people's fear meter is going to be the same, so if you are showing them a horror diving straight into intense gore usually isn't the best approach.
If you're already familiar with the movie you plan to show, then there won't be a surprise around the corner that can traumatize your friend, family member, or whoever else you're looking to show some frightful cinema.
HORROR TIP #3: Pairing with an actor or director
In modern cinema, starring in horror or thriller films is no longer considered to be beneath A list actors, and directing it is steadily growing in popularity with some of the industry's best filmmakers.
If the person you're trying to introduce to horror loved Octavia Spencer in The Help or Florence Pugh in Little Women, then maybe they'll love those respective actors in their fright film debuts Ma or Midsommar.
It's an outside of the box angle to try and get somebody to watch a completely different genre, but hey, stranger things have worked before.
BONUS TIP: Find the horror version of an existing favourite
There is a new trend in the film industry that involves taking original non-horror classics and remaking a horror version of the movie. This idea has been met with varying success but for the sake of the article, it's worth mentioning.
If by the off chance you were ever interested in a seeing a scary version of '93 iconic film Groundhog Day, turns out that's a thing that exists now…
In 2017 Happy Death Day took the horror-comedy sub-genre by storm with a very on the nose premise that is a fun homage to the Bill Murray hilarious film.
The movie was well-received enough to even earn a sequel in 2019, with talks of a trilogy possibly in the future.
Turning somebody into a horror fan may not be an overnight process, and there are still some who will flatly refuse your offer to watch your favourite slashers.
With these tips the goal is to help you bring somebody into your world of viewing ghosts, ghouls, demons, killers, and kaijus, but if it isn't for them, forcing somebody to watch something may ruin the experience.
So, read the room, and if these can help you nudge in the right direction…
Happy Viewing!