Read Time:
5 Minute, 20 Second
Animated movies make up for some of the multi-million dollar blockbusters that rule Hollywood with their bright visuals and "fun for the whole family" appeal.
While on the small screen, there is a wide array of animated movies and television shows made for adults that have managed to be superior in comparison to live-action counterparts in the same genre.
The world of sci-fi animated features and shows, in particular, is one that has become somewhat of a mixed bag of gruesome gore and chaotic stories. These are created by some truly imaginative creators, but its best efforts seem to be only praised by a niche fandom.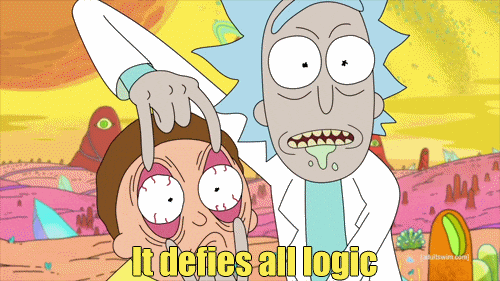 Below are some of my favourite recent animated movies and shows that really took things to the next level and pushed past the family-friendly barriers that even live-action sci-fi find themselves to be shackled to.
Chaotic Cartoons
Rick and Morty
In the past couple of years, no other animated adventure series has captured the spirit of the science fiction as well as creator Dan Harmon's brilliant homage to the genre.
Now in its fourth season, Rick and Morty is a show that constantly gives audiences pure unpredictability and razor-sharp wit that ends up providing an endless amount of iconic moments.
One major highlight from the show comes from the level of detail put into every single episode, it makes even throwaway jokes seem like they have enough thought behind them to be their own self-contained movie.
It may not be a show for everyone, but even if the dark jokes aren't what does it for you, it's worth it for the hundreds of fun film references.
Primal
Samurai Jack creator, Genndy Tartakovsky's, new series is not only fun but also incredibly heartfelt, which to be honest, shocked me the most.
Tartakovsky's current masterpiece is a vengeful survival ride that packs so much into its less than half-hour episodes, that you feel as if you're watching a feature film.
With next to no dialogue throughout the series (aside from the occasional grunts from the protagonist), it manages to utilize the score and additional sound effects to make some of the standout pieces in the series and amplify the overall intensity.
The hyper-violence of the series is captured beautifully with Tartakovsky's signature animation style, and the antagonists make every episode feel like a horror creature feature.
Justice League Dark Apokolips War
As you probably know by now Disney has major stranglehold of the superhero genre…
However, while Marvel comics seem to rule the theatrical superhero world, DC's animated universe has full reign of all things capes and masks when it comes to the small screen… and their movies aren't exactly family-friendly.
Over the past 7 years, the DC animated universe has put out 15 superhero films that all worked in a sometimes lighthearted and other times incredibly dark series of movies.
Recently, this all came to an end with a final Justice League movie that gave long time fans a nail-biting experience that shook them to the core.
Even if you have not seen the previous 15 movies that lead up to this point, it still felt like watching your childhood superheroes be thrown into a blender and the end result was a messy one you couldn't take your eyes off of.
As insanely hyperbolic as it sounds to say, this movie should be nominated for an animated Academy Award, because it truly had all of the attributes to merit that, and to top it all off, not one part of the film was handled with a soft "kid glove" approach.
As a life long fan of comic books myself, I can safely say this was my favourite film from the genre (live-action or animated) in the past couple of years.
It was jarring, but in a good way.
However, and I can not stress this enough, you probably shouldn't let your kids watch it… or do, but just know it gets truly vicious quite quickly.
Mortal Kombat Legends: Scorpion's Revenge
There are few things I like more in film than a story following an epic revenge plot, and this one may take the cake for the animated world.
I have personally been playing Mortal Kombat on and off since I was a child on various different video game systems, and the story of it was always one that fascinated me.
When I heard that there was an animated movie coming out surrounding one of my favourite characters from that game I was excited, and when I finally saw it I quickly realized that it shot well above all my expectations.
As a sci-fi and fantasy geek, if you put a bunch of monsters on an island and make them fight super-powered humans in one on one combat- that will always be a sell for me… but this was so much more than that.
In an absolutely unbridled celebration of pure martial arts violence. This movie made me feel like a kid again… A kid who was watching something almost too adult for my innocent eyes.
As a grown man, anything that can bring that spirit out of me from the opening scene and carry it all the way until the final kill, is the type of cinema I wish they made more of.
It was fun, bloody, twisted, and my fingers are crossed that they make 100 more animated movies just like it.
The ever-expanding world of content seems to be drowning us with what to watch, and a lot of it seems to blend into one another, due to its formulaic approach of what sells in major blockbusters.
So, if you are like me and are getting a bit bored with seeing another action-comedy where the good guys win and the message is dryly predictable, I recommend you try adding some animated mayhem into your life.
Some of the best stories out there are being told by talented animators and writers, who craft these unsung gems that are often voiced by some of Hollywood's biggest names, helping to bring the characters to life.
Happy Viewing everyone!