Read Time:
6 Minute, 21 Second
Canadian filmmakers and actors have a long history of great works in the horror genre, but most people don't know just how big their contributions are.
Legendary Canucks have been behind unforgettable slashers, iconic alien films, and underrated indie gems that some horror fans may not have even heard of.
With Canada Day right around the corner, there is no better time to have an epic Canadian movie marathon and celebrate some of the country's greatest exports.
The Canadian Marathon
Blood Quantum (2019)
Directed by Jeff Barnaby (Listuguj, Quebec)
In horror cinema, it's rare to find a movie that can provide onscreen representation of a marginalized group, a unique twist on a very popular subgenre, and utterly brutal gory fun. This movie does all of that and more!
If you're a fan of classic genre films, but tired of the predictability- director Jeff Barnaby's 2019 Shudder exclusive is the new age zombie film that felt like the Canadian answer to Train to Busan.
While this movie may be too much for a casual horror viewer, long time fanatics tired of PG-13 jump scares will surely enjoy this dose of decapitation and dismemberment.
Barnaby does a great job of appealing to fans looking for more diversity in the genre, without shying away from the authentic roots of the old school practical effects and badass heroes.
The Fly (1986)
Directed by David Cronenberg (Toronto, Ontario)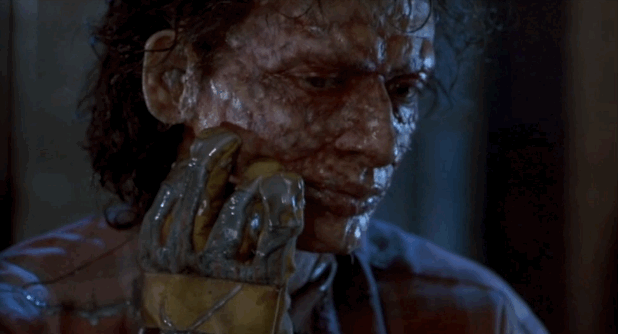 This late 80's grotesque body horror is a film that even today can manage to disgust, terrify, and leave a lasting impression in the viewer's mind.
It is brilliantly acted by lead stars Gina Davis and Jeff Goldblum, and has multiple scenes that are still stomach-turning no matter how many times you see the film.
Often, it is still brought up as possibly one of the best remakes of all time in the genre, and of course, one of the greatest horror-sci-fi hybrids ever to be created.
David Cronenberg is recognized as one of the best genre directors across the globe, and his legacy has spawned creative copycats as well as inspired an entire generation for modern filmmakers.
Throughout his long career, the Ontario native has never been afraid to push the envelope in a number of different genres, but of them all, this film may debatably be his finest work.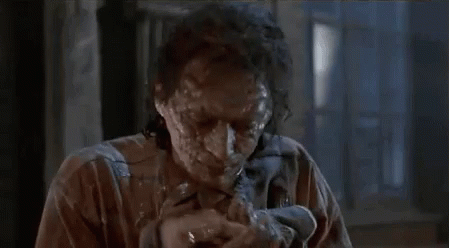 Aliens (1986)
Directed by James Cameron (Kapuskasing, Ontario)
Sequels are often hard to pull off when the first film is a game-changer for the genre, but even more difficult when the original director isn't at the helm of the second project.
James Cameron not only pulled it off, he straight up took the sequel to levels nobody could have ever imagined. There are those who would even argue he surpassed the first film, putting this sequel in rare ground in any genre.
The deep space creature feature still is probably considered to be one of the greatest sequels of all time, and one of its competition on that list is another of Cameron's films…
The follow-up film to Cameron's 1984 movie Terminator, was hailed as not only a gripping sci-fi, but also groundbreaking for its CGI and action-packed story.
Summer of 84 (2018)
Directed by François Simard, Anouk Whissell and Yoann-Karl Whissell (Montreal, Quebec)
Nostalgia of the 1980s is prevalent in horror genre, whether we're talking about revisiting the timeless films from that era, or creating new films or TV shows in that time period.
With everything 80s being all the rage, a fresh new take seems to be almost impossible for most filmmakers, but not for an indie Montreal based trio.
Directors François Simard, Anouk Whissell, and Yoann-Karl Whissell murder mystery was a stunning underrated gem that managed to capture the spirit of the 1980s, and really doubled down on the horror without the overt jump scares.
It subtly goes from a fun coming age story to a dark and explosive ending with such ease and utterly brilliant filmmaking.
American Psycho (2000)
Directed by Mary Harron (Bracebridge, Ontario)
Before Christian Bale was wearing a cape and cowl in Christopher Nolan's Dark Knight trilogy, he was most known for one of the most controversial movies of the 2000s.
Based on the Bret Easton Ellis 1991 novel of the same name, which garnered similar notoriety, the film was originally set to be directed by Canadian David Cronenberg before fellow Ontarian Mary Harron was attached to the project.
Harron's superb directing made for a boundary-pushing journey, that to this day, is still spoken about in extremely high regard and often considered a cult classic by both fans of horror and dramatic cinema.
The movie is incredibly shot and seriously has one of the coolest character intros of all time.
It's also probably worth mentioning that this movie has some of the best inner monologue moments for any character that has ever been on screen.
Afflicted (2013)
Directed by Derek Lee & Cliff Prowse (Vancouver, British Columbia)
Found footage films in the early and mid 2010s were mostly forgettable, mainly due to the fact that the market was oversaturated with them at the time.
Among the hundreds of them that we got in that decade, very few spawned franchises and most of them disappeared into obscurity.
However, this one in particular stuck out and will forever be part of my highest recommendations for both the found footage, as well as, the vampire subgenre of films.
Shot on a budget of just over $300,000 (USD), Vancouver directors Derek Lee and Cliff Prowse also starred in this bloodied fun watch as well as wrote it.
It's a film that manages to cut through the usual tropes of the subgenre with majorly impressive special effects and jump scares that deliver by actually managing to catch you off guard.
American Mary (2012)
Directed by The Soska Sisters (Vancouver, British Columbia)
This gruesomely visceral film that catapulted the Vancouver twin sister duo (Jen and Sylvia Soska) into cult fame, stunned horror audiences with its hard to watch body horror and a stellar performance by fellow Canadian Katherine Isabelle.
The film is a top tier slasher experience with a number of characters that are superb scene stealers, and an ending that hits like a ton of bricks.
The movie takes inspirations from both Harron's work in American Psycho and Cronenberg's infamous body horror filmography, which makes the Canadian feel of it a terrific homage to other greats from the country.
The Soska Sisters are often referred to as real-life Scream Queens because of their vocal support of both local and international filmmakers in the genre, and their starring roles that make for wicked cameos in their own projects.
In addition to their bloody works in feature films, the dynamic duo have also written comic books and hosted a horror-based television series as well.
Canadian cinema as a whole is often overlooked or lumped in amongst American movies, due to international audiences not being able to tell the differences.
As a Canadian myself, I always love discovering that some of the best and brightest behind the dark and bloodiest are from a place I am proud to call home.
So this July 1st, whether you're Canadian or not… make yourself a Caesar, sit back and relax with some poutine to enjoy these wonderful films made by some majorly talented Canucks.
Happy Canada Day!