Read Time:
23 Minute, 38 Second
Well folks, what a year. What a fucking year of the oddest bunch of original ideas and some interesting twists on existing IP, that made us all love film again.
Of course, there were the duds among the masses and even some letdowns, but let's not focus on those million-dollar kerfuffles and enjoy what we loved instead.
Aliens, other dimensions, zombies, and cannibals all made exciting new leaps, thanks to the many talented filmmakers and effects teams that brought new life to genre movies big and small.
While new ground was broken with unknown actors becoming big names, and the familiar beloved A-listers taking on roles we never could picture them in before 2022 that has us begging for more.
I am sure we're all hoping the doubling down on the weird and inventive continues on the big and small screen for 2023 and beyond.
This year, instead of my typical annual review I'm choosing to award these films and filmmakers for their immense talent and contributions to genre film in 2022.
*Award them with praise, I have nothing else to give… sorry.
Of course, this will be my longest post of the year, so grab some coffee and prepare to search your streaming services, because you will want to watch all that you've missed immediately.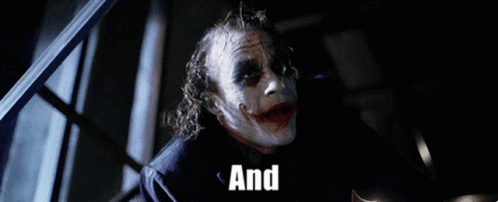 The 2022 Westcoast Strange Awards

Nope – Written and Directed by Jordan Peele
Reason to Watch: Without a doubt, this was one of the most talked about films of the year. Rarely do genre films get Oscar buzz, but nobody should be shocked if this one collects a golden statue since it is yet another Jordan Peele masterpiece.
As we sadly watch some big-budget films bomb in theaters, it was a welcome surprise to see an original film such as this larger-than-life sci-fi epic tell such a captivating story as well as get love from audiences globally.
Even as the dust settles and the spoilers begin to flood the internet, it will never dull the overall experience brought to life by Peele and a fantastic cast including Daniel Kaluuya, Keke Palmer, and Steven Yeun.
Brandon Perea as Angel Torres (Nope 2022)
Not to be forgotten, one of the best parts of the film was a breakout role for Brandon Perea who was both hilarious and just perfectly placed among the other heavy hitters onscreen.
He's an absolute scene stealer and here's hoping we get to see him collaborate on another Peele movie in the near future.
The Sadness – Written and Directed by Rob Jabbaz
Reason to Watch: At this point, when it comes to talking about this ultra-violent zombie masterpiece, I've become a bit of a broken record about saying just how great I truly think it is. But…
C'mon… as a horror fan how can you not love everything about this utterly disturbing gorefest?
Canadian director Rob Jabbaz managed to thread a delicate line of going just far enough in terms of disgusting scenes, while not pushing into the overt shock that takes away from the story, and then masterfully finished the film with an absolutely explosive ending.
It is additionally worth mentioning that he managed to do this while shooting during the pandemic and used the global shutdown to amplify the terror of having hordes of sadistic monsters rushing the bare streets of Taipei and Keelung, Taiwan.
If you're into balls-to-the-wall action that doesn't skimp in visual brutal effects, this is beyond a must-see, and could be argued that it does feature one of the best love stories of the year between the two leads.
And yes, it officially came out in 2021, but it did not get an international release until 2022 and it deserves to be on the list.
Shout-out to genre distributors Raven Banner for getting this out to the rest of the world, we all needed to see this future cult classic and it surpassed its hype in the genre.
All of Us Are Dead – Created by Chun Sung-il, Lee Jae-kyoo, and Kim Nam-su
Reason to Watch: South Korea is dominant when it comes to the modern zombie genre and if you needed yet another reason to know what makes them the best at it, look no further than this survival high school horror that takes the tropes we know and gives us a fresh take of teenagers trying to navigate flesh-eating apocalypse.
Unlike other zombie tv series that drag along, each episode of this series feels like a contained character study that delves deep into who the surviving students and their connecting adults were before the end of the world event and makes you feel scared for them all in the depths of your soul.
In 2021 Netflix set the world ablaze with their South Korean hit Squid Game and if I'm being honest, this show is deserving of the same accolades and moves at a faster pace with more definitive fearful moments.
It's the zombie show you would beg Hollywood studios not to remake because you just know they'll grab the wrong parts and miss the essence of what makes the comradery of this one as powerful of a message about friendship, community, and family.
FYI: It has moments that might make you cry, so prepare to feel all the feels.
Prey – Story & Screenplay by Patrick Aison, Directed by Dan Trachtenberg
Reason to Watch: Amber fucking Midthunder… Holy Hell…
Amber Midthunder as Naru
Before this movie came out the internet bros tried to say it was "too woke" and that "an iconic sci-fi classic shouldn't be touched", thankfully they were wrong and this now exists in all of its glory.
Over the decades its been a struggle for The Predator franchise to find its footing to successfully reboot, but director Dan Trachtenberg found his mark by taking the story into prequel territory and subverting all our expectations while sticking true to the original spirit created by witters Jim & John Thomas and director John McTiernan.
Concept wise the entire vision was perfection, yet nobody could have quite expected how much Amber Midthunder elevated this film into the talked-about sensation it was online this year.
Midthunder completely killed it in this role as the young Comanche warrior Naru and she wasn't alone in epic performances, as actor Dakota Beavers who played her brother, Taabe additionally added to some of the film's best moments while facing off against the vicious alien killer.
It was an utter crime that this film did not get a large theatrical release and a complete misfire from any execs that didn't think it have the muster to make a splash at the box office.
The Batman – Written by Matt Reeves & Peter Craig, Directed by Matt Reeves
Reason to Watch: Truth be told, I've almost fallen out of love with the entirety of the superhero genre that I once was quite fond of.
And when I say quite fond, I mean I have superhero tattoos, a collection of comic books, and so on.
But recent entries to theatres have felt lazy and just big-screen computer fights with no real heart behind anyone involved, which has made me feel disconnected from the hype surrounding all things capes and crusaders.
That is until this year…
Director Matt Reeves brought horror to Gotham City and thankfully it was well received by audiences because we need more of this world immediately.
Dark visuals, a sinister villain, and a superhero who didn't spend the movie cracking cheesy oneliners were exactly the thing I needed to fall back in love with Batman and Robert Pattison was as great in the role as I had hoped.
If you need to cleanse your palette from the bright and quippy world of heroes, it is the perfect start to what may possibly be to come for the niche lovers of grittier superhero films.
Everything Everywhere All At Once – Written and Directed by Daniel Kwan and Daniel Scheinert
Reason to Watch: Never ever in your life will you see anything attempted to be as chaotic as this film and as bananas as the whole thing is, it captures such tender moments that if it isn't an Oscar winner this year, they should disband the Academy entirely.
An off-the-wall ride of non-sensical dimensional travel written so perfectly and shot on a smaller budget than you expect, this gem of a movie is as interesting on screen as the process directors Daniel Kwan and Daniel Scheinert took to make it a reality.
The Daniels not only understand how to craft a perfect cinematic experience but to use the Goddess Michelle Yeoh to tell it is a gift, and she gives one of the best performances of her career which is a tough feat given all the stellar roles she's played over the years.
Additionally, Stephanie Hsu's many roles throughout the multiversal adventure are stunning and especially her performance as [REDACTED] which may be a highlight character for all of 2022 in any medium or genre.
If you want to know who the redaction refers to you'll have to watch the film, I don't care how long it has been since the release, I'm not spoiling the twists of this experience for anyone. I'm not a monster.
RRR – Story by V. Vijayendra Prasad, Written & Directed by S. S. Rajamouli
Reason to Watch: It may be impossible for Netflix to ever top picking up this movie and sharing it with the world, this might just be the best business decision the streaming service has ever done.
The hype surrounding this movie was large and the runtime had some people skeptical, but let me tell you, do not miss this movie.
You can even pause reading here and go watch it, I won't be offended.
Big, just HUGE ideas and action all around, you'll never look at the use of CGI animals to settle a conflict the same way after this movie.
You also may never look at the use of a motorcycle in a fight scene either.
Not to mention it also has the best bromance moments ever captured on film, and yes, they may seem campy at times, but they are flawless.
A true once-in-a-lifetime film that brings everyone together and you can safely suggest to anyone on the planet that unless they are dead inside, they will most likely thank you for the experience.
Incantation – Written by Chang Che-wei & Kevin Ko / Directed by Kevin Ko
Reason to Watch: Even for the bravest horror fans, this one might give you nightmares and get under your skin in ways you may have thought were impossible this late into your genre-watching journey.
A word that I may overuse on this site is "haunting" and in terms of this film, I won't use it to describe what you're in for.
Director Kevin Ko did not make a film that is "haunting" he made a film that is "haunted", because after watching you don't feel like you have watched a ghost story… you feel like you're currently in one.
The power behind every scene will make you feel like you're letting demonic forces into your house, and it will creep deep into your mind to leave an impression never presented by any ever the found footage subgenre.
Be warned before watching that you're in for an unsettling venture into a ghostly world that feels as real as possible, and you'll be unsure of the shadows in your own house by the end of it.
So prepare yourself, but not for gore or jump scares, be warned because this movie will have you from the opening questions it asks and the lasting scenes that crack your mind in half from the second you put it on.
Bodies, Bodies, Bodies – Written by Sarah DeLappe / Directed by Halina Reijn
Reason to Watch: Even with the new release of the Knives Out sequel, it goes without saying that director Halina Reijn eviscerated the whodunit genre for 2022 and made it modern in ways nobody could have predicted.
A very easy-to-love movie filled with a hilarious pack of narcissists battling with their own inner demons that have them turned up to one thousand by a series of unfortunate events… and of course, some misguided choices of drugs and alcohol.
From the trailers, it would seem that you'll be able to spot where the story is going, yet it keeps you guessing until the last couple of minutes and launches it out of the park with a tie-up ending that is both hilarious and brilliantly clever.
It's hard to dive in deeper without giving away the spoilers, so go in blind as possible and expect to have a love-hate relationship with the characters all played by a brilliant bunch of young talent.
Based on the Podcast Archive 81 by Daniel Powell & Marc Sollinger / Developed for TV by Rebecca Sonnenshine
Reason to Watch: It is against my better intentions to suggest a series that is canceled to you all, regardless, this is worth seeing and you can join me in crying that it ends without any follow-up.
Based on the horror podcast of the same name written by Daniel Powell and Marc Sollinger, the supernatural mystery bends time, reality, and your trust as every character becomes an unreliable narrator as the pieces come together.
The series is heavily lifted by yet another great horror performance by Mamoudou Athie and even though it's heartbreaking to see this show get thrown into the Netflix trash can of great first seasons lost, we all know this actor will find his way back to another genre project soon enough.
There are some jump scares throughout that will make you hop off your seat and some sinister special effects that may make you cover your eyes, and though it starts a bit slow, the unfolding 8-episode mystery is a riveting watch, to say the least.
Sadly, you are going to have to feel the sting of hitting a cliffhanger, but there is too much good in the short run that makes it worth it all to suffer that fatal unfilled show shot to the heart.
Sissy – Written and Directed by Hannah Barlow and Kane Senes
Reason to Watch: Social media being the root of all evil is a common theme in many modern horror movies, and yet, the definitive explanation of its toxicity hasn't been quite explored in depth until this Australian horror comedy by writer-director duo Hannah Barlow and Kane Senes.
Barlow and Senes stylized down under indie is as high stakes fun as it is darkly twisted and there are instances of gore where you never expect them, which make it all feel like such an unforgettable watch that is best suited for a group viewing.
Cecilia (played by Gold Coast actor Aisah Dee) was easily one of the protagonists I felt the most sympathetic for in 2022, which made the intensity of her character's journey such a hard watch in any moments she was in danger.
Worth noting, if you were a fan of the 2017 Matt Spicer film Ingrid Goes West, it is almost a guarantee this movie will be up your alley as well and would be a fitting double header of dark social satires.
Interview with a Vampire – Based on The Vampire Chronicles by Anne Rice / Developed for TV by Rollin Jones
Reason to Watch: When it was announced that there would be an additional adaptation to the classic Anne Rice book series The Vampire Chronicles, many millennials were furious at the casting choices that included changing the race of the lead character Louis de Pointe du Lac.
This change ultimately switched the tone of the story in comparison to the 1994 film adaptation and modernized the series, as well as shined a light on both racial tensions in America in the Jim Crow era.
With these heavy changes added you may think this could distract from the bestial aspects of immortal blood-sucking killers secretly murdering unsuspecting citizens in a Louisiana backdrop, and I can assure you that it does not at all.
If you're in the market for an in-depth viewing of powerfully acted horror taken as grimly serious as the original subject matter, then you're in for a goddamn treat.
Based on The Half Bad Trilogy by Sally Green / Developed for TV by Joe Barton / Directed by Colm McCarthy, Debs Paterson, and Rachna Suri
Reason to Watch: Modern covens of witches fighting against each other using a trove of different spells and fighting abilities are of course an easy sell for most horror fans, and those elements are just a small part of what makes this such an addicting series to watch.
And as I was writing this, I found out that it isn't getting a second season.
Regardless, this single season is full of surprises, creative magical kills, and morally ambiguous characters you'll fall in love with instantly.
Actor Jay Lycurgo who plays the lead role of Nathan Byrne is wickedly charming in this series and clearly, a future star in his own right who we can only hope makes more appearances in the horror and fantasy genres.
Yet another crushing blow by the cutthroat executives at Netflix, who seem to be murdering series even at the height of their critical acclaim and leaving behind worlds that have such incredible depths to them.
Please do better in 2023 Netflix, I beg you.
Hellbender – Written and Directed by John Adams, Zelda Adams, and Toby Poser
Reason to Watch: Indie horror continues to allow some of the most daring geniuses to create self-contained stories that produce mind-blowing results, and in 2022, there is no finer example of just that than in this movie.
The multifaceted team of John Adams, Zelda Adams, and Toby Poser from Wonder Wheel Productions managed to do so much with so little and the result is a raw vision of sinister darkness and baneful characters you won't be able to look away from.
For those of you looking for a grounded story with surreal dark magic and a fearless approach to taking its leads into Hellish dilemmas throughout, it's almost guaranteed you will not be disappointed by the patient ride the filmmakers take to reach the more-than-worth-it climax.
After this, I'm just hoping that the immensely talented team behind Hellbender gets their own mystical or paranormal TV series, because there is a lot of ground that could be covered and I didn't want the movie to end.
Watcher – Original script by Zack Ford / Written and Directed by Chloe Okuno
Reason to Watch: Director Chloe Okuno managed to do everything right with this film and they should use it as a template for "how to build tension" in all the film schools.
Okuno takes her time to get to the more terrifying aspects of the movie, and the hints of subtle uncomfortable fear along the way are shot to perfection by her dexterous abilities to pull an audience into the fold.
Scream Queen Maika Monroe (playing the lead character Julia) continues her streak of indie horror supremacy and dazzles in another jewel to add to the deserved crown she has in the genre.
Monroe's skill of taking you into her world and giving you the same sense of paranoia her character feels is captivating and more than worthy of some Academy gold if we lived in a just world.
Written and Directed by – Alex Garland
Reason to Watch: A24 gives another film that is surely one of the most talked about of the year, and as always, one of the most divisive.
In my opinion, this is director Alex Garland's magnum opus, and it will take years before we get anything to come out this well crafted by any other filmmaker again.
With this film, Garland gives us all an artistic horror that takes multiple viewing to grasp fully and only those who are quite well-versed in Celtic mythology will get how in-depth the film's symbolism really is from the beginning to the end.
From a visual standpoint, the entire thing is practical effects magnificence, and subtle CGI that doesn't draw you away from the central themes in the quintessential writing that only Garland is able to achieve as one of the film industry's best.
This is why with the risks Garland took to make this film a reality, it split the audience down the middle in terms of understanding, but unanimous the consensus was… you really need to see it to believe it.
Written by Jean Luc Herbulot & Pamela Diop / Directed by Jean Luc Herbulot
Reason to Watch: A dismal enthralling adventure coming straight out of Senegal is one of the greatest debuts for a director and thanks to Shudder we can now all watch it anywhere in the world.
In this debut Congolese director Jean Luc Herbulot, he displays a Godlike talent for mixing multiple genres and creating a story that moves at a million miles per hour that slows down enough just so you can catch your breath to scream.
Hebulot is a director now on my watch list and I would be happy with whatever genre he hops into next, as this was one helluva introduction to his fantastic sense of storytelling and drama.
You will never know what to expect scene by scene or whom to trust in the anti-hero vs villain vs supernatural monster battle that will have you begging for a prequel or sequel to live more within this world.
Do not blink, do not get up without pausing, and do not take your eyes off the screen for a single second because  there isn't a frame you'll want to miss in this freight train of a grim vengeance film.
Written by Christian Tafdrup & Mads Tafdrup / Directed by Christian Tafdrup
Reason to Watch: Danish director Christian Tafdrup made the scariest film of 2022.
Let me further emphasize that.
Tafdrup made the scariest experience for audiences in a year filled with some of the best the genre has had to offer in decades, and you should think carefully about it before you choose to put it on.
Tafdrup did not rely on jump scares, excessive gore, or overt villains you can spot a mile away, the weight of this spine-tingling terror comes from the sheer uncomfortable feeling which is impossible to shake during all the scenes of the movie.
There is a bleakness to how the story unravels that will sit in your soul for eternity after your mind catches up to what you just watched, with a weight that will pull you down internally with the fear of how possible all the events that happen could be in the real world.
Of the many films and TV series that I watched in 2022, only one gave me nightmares and this was it.
And my final hot take…
Any annual horror list that does not contain this movie is a fraud and should be ignored.
Created by Ryan Condal & George R. R. Martin
Reason to Watch: Dragons, betrayal, and sword decapitations…
You guessed it, Westeros is back to its roots, and thank the Old Gods and the New, because this show lives up to its hype and brings even more gore than expected.
Even if you didn't hop on the first ride of Game of Thrones years ago, the prequel works as a standalone fantasy epic that comes with its own dramatic storytelling you won't be able to get enough of.
The spoilers you may have seen online already at this point do not even diminish the viewing experience, however, if you are lucky enough to not know the twists going in blind does make for the best time.
With all this said, brace yourself for a long wait between seasons because we won't be getting more until 2024…
Written and Directed by Joe Begos
Reason to Watch: My number one slasher of the year is a Christmas movie about a robotic Santa Claus rampage…
For more on why this is awesome, check out my last article linked here.
Written and Directed by Andy Fetscher
Reason to Watch: Thrown into your usually dull horror algorithm on Netflix is a ruthless slaughter-fest of old vs young, that seemed to not get the needed attention in 2022.
German-Romanian director Andy Fetscher's film has the elements of a zombie movie that meets a folk tale about aging and our lack of empathy towards the senior population.
There is a grimness to it that can not be understated and that makes the kills feel more impactful as opposed to just watching your standard "young people against monsters" movie with predictable twists, you'll spend the whole time genuinely scared for the characters' desperate fight for survival.
Fetscher's use of a wedding backdrop in the film was an original way to contain the story and made for an interesting subversion of having the characters' happiest day crash against the terrifying horde of killers around every corner.
You may never look at senior homes, zombies, or a wedding invitation the same after watching this movie.
Written and Directed by Riley Stearns
Reason to Watch: Director Riley Stearns returns to the dark comedy genre and this time he throws in a bit of science fiction to spice things up against his unique brand of moviemaking.
Stearns' take on cloning is both simply done and dryly hilarious, which made Karen Gillan's dual role that is set to face off against each other is fun to watch and awkward as all Hell.
Gillian's comedic timing is on point every step of the way and her chemistry with Aaron Paul's character who comes later in the story makes for one of the best onscreen duos of the year.
The glacier's slow build-up is anything but boring and the laughs come when you do not expect them, and you'll appreciate the film's tone that feels like a TV series condensed into a tight hour-and-a-half run time.
Unlike others on the list, you'll be able to watch this movie with just about anybody as there is nothing too drastic in terms of overall violence, and the drawing feature is mainly brought on by the genius script.
And that's that, hopefully, next year can bring us some new award winners with as much flair and a fearless approach to bringing us all that bloody goodness. Thank you for supporting a year of horror movie reviews, and podcasts…
Thank you for reading and all the best in 2023 🙂