Read Time:
6 Minute, 8 Second
Finding an original film among the sea of existing IP is next to impossible these days, but every now and then Hollywood delivers with some gems that shake the science fiction world.
Over the past decade, filmmakers have taken us all over the galaxy and through various alternate realities to bring stories to life that previously would have been impossible.
Giant monsters have been killed, dreams have been heisted, and elves were brought to the modern era with a sadistic taste for bladed violence.
Yea, it was weird little time…
Before we head into another decade of the strange, let's take a look back at the best sci-fi films over the past ten years.
2010
Inception
Christopher Nolan delivers with a mind-bending action that took top stars on a cerebral thrill ride and blew audiences away.
Leo, a Hans Zimmerman score, Ellen Page, the fight in the hotel, and an ending people are still debating until this day.
Simply put, the combination was epic.
This was a heavyweight display of originality, acting, and directing. Nolan continues his perfect streak of flawless films, and I can not wait for the Tenet next year.
2011
Attack the Block
The film introduced the world to John Boyega, who you may know from that small indie franchise called Star Wars.
This wasn't just a fun watch, it was an explosive blast of action that has yet to be replicated by any major studio and most likely never will.
It oozed of cult classic status from the second people saw it, and didn't shy away from going dark, unlike most teen based sci-fi films.
If you are going into 2020 not seeing this movie, cancel your drinking plans and watch this instead… Or combine your drinking plans with a viewing party.
2012
Looper
Why is the movie not a franchise? It makes no sense why the fantastic story from this film wasn't explored in greater detail.
Granted if you watched this time-traveling action film, there is a good argument to say that it doesn't require further movies.
You know, because they closed the loop.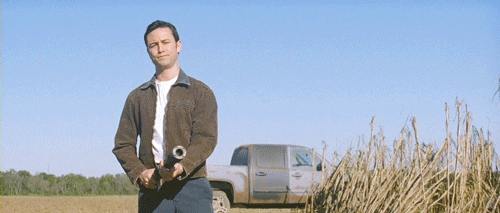 This dark action film had the punch of a blunderbuss, the charm of three iconic leads, and one of the most inventive time-traveling based murders ever seen on screen.
It's best described as a bleak flick that is a lot of fun to watch, and it pushes imaginative audiences to cheer for every character whether they're good or evil.
2013
About Time
Probably going to get some flack for this one, but here goes nothing…
About Time is the greatest romantic comedy that has ever been created, and it's a hill I'll happily die on.
Yes, even better than Love Actually.
Domnhall Gleeson does use his time-traveling abilities in a creepy way at first, but overall the movie is hilarious, cute, easy, fun, and unless you're a heartless monster it will definitely make you laugh.
Also, Bill Nighy is in top form in this movie, so watching it is self-care.
2014
Interstellar
Christopher Nolan makes this list twice and seriously, how could he not?
This movie bent time and space while giving us all a physics lesson for the price of a movie ticket. If you had a chance to see this in theaters then you saw it the right way.
Nolan makes movies that are best appreciated on the big screen among crowds looking to be wowed, but holy shit did this film ever do that with style.
This forever stands as one of the greatest space movies of the modern era, and possibly, of all time.
2015
Ex Machina
Small cast, eerily relevant story for modern times, and a great mix of subtly with an edge of your seat suspense delivery.
This truly is grounded sci-fi filmmaking at its peak.
A smart film that seems to be loved by all who have seen it, which also has a killer robot yet doesn't make it corny. It juggled a lot and did it with ease.
Alicia Vikander's performance as the android Ava was creepy, vulnerable, twisted, and lovely all at the same time.
It is most certainly is a "drop everything and watch this now!" type of movie.
But finish the list first, you're half way there.
2016
Hardcore Henry
Not every top sci-fi needs to be a think piece that people spend their time dissecting for water-cooler conversations.

Some can just be equivalent to skydiving while attached to a rabid leopard with no parachute.
This movie was the latter.
A complete and utter "what the Hell just happened?" movie that came at you like a cartoon stick of dynamite, and when it exploded the payoff was incredibly worth it.
Fast, crazy, bloody, trippy, and self-aware, with all of the charm of a fan film made for the audience who craves this type of experience.
If the trailer has you hooked in any way, do yourself the favor and watch it. The stunts are awesome, and the action is chaotic yet expertly done.
2017
Bright
A buddy cop movie where the two leads are opposites is not an original concept, however, the fact that one was an orc in modern times hasn't been done before.
Critics didn't really like this one, and fellow geeks are split down the middle when it comes to the Netflix Will Smith fantasy.
If you are looking for action, a simple story, a badass villain, and magic meets gun violence, then stop scrolling on Netflix and put on this movie.
It's fun and pretty light overall, and for a not too stacked year for original sci-fis, this was my favorite.
2018
Sorry to Bother You
This is one of those pieces of art that reminds you that there really are no rules when making a movie.
An off the wall, bonkers, and hilarious piece of sci-fi that is still grounded in truth, which works perfectly for this satirical story.
The trailer doesn't do this film enough justice, as it takes the audiences on the weirdest ride of the decade and surely demands a second viewing.
It all works on many levels from the cast, setting, writing, and — literally EVERYTHING is perfect. A+ across the board and thank you Boots Riley for making this film.
2019
Brightburn
A Superman origin story turned into a sci-fi horror is the strangest mash-up of the decade, and it comes together with more gore than expected.
It was bold, vicious, bloody, and the ending hits harder than any other superhero film that came out in the past couple of years.
If you're bored of superhero movies or have just reached the point of fatigue from these sparkling action comedies, give this one a try to cleanse your mental palette.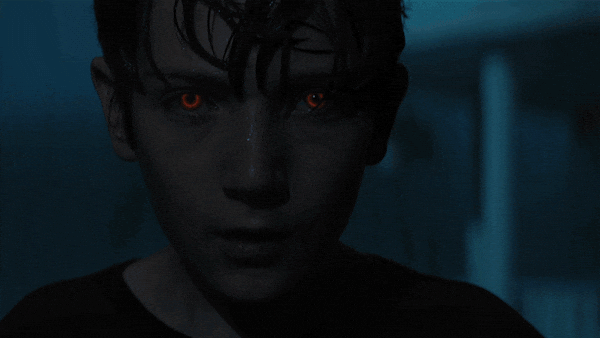 And just like that, the decade is done. See you all in 2020.