Read Time:
3 Minute, 25 Second
What's your all-time favourite movie? Your perfect 10/10 that never loses its luster no matter how many times you watch it.
The one that you can argue about for hours because (in your opinion) it has zero bad moments, and while other movies may come close, they never quite touch that level of satisfaction in your heart.
My personal choice is the 2007's Edgar Wright directed classic film Hot Fuzz, which stars an amazing ensemble cast, but most importantly, UK's most hilarious duo Simon Pegg and Nick Frost.
This is the second film in the Wright's Cornetto Trilogy, and in my humble opinion, a wildly underrated multi-genre experience that should have won every film award that year.
My personal love for this movie is because every joke seems to land perfectly and no matter when you watch it, the film always seems to be fitting for whatever mood.
It has mystery, there is a bit of horror, a lot of laughs, and some unforgettable cameo appearances. The humor also ranges from dad jokes to easily some of the best visual comedy ever on screen.
Whether you're an avid film fanatic or a once and while watcher, your perfect movie can awaken something inside you that is comforting and reassuring even in the most chaotic of times.
Okay, so that statement is a bit on the nose given what we're all experiencing right now, but my point is there is probably no better time to revisit your favourite movie than if you're currently stuck at home.
Streaming services can be a crowded playing field with what to watch right now, and for the foreseeable future, we have possibly days to weeks more to binge new shows and movies.
So, going back to your perfect film could really break up some of the mundanity of our new normal, and maybe even remind you of simpler times whether it was last year or your childhood.
And of course, if you're quarantined with somebody who hasn't seen your top movie, what better time is there to introduce them to it?
Whether they want to watch it or not…
For some people, their favourite movie is attached to a nostalgic moment or period in their life, or the experience of watching it just hit a certain chord whether it be comedic, dramatic, or scary.
For others, their perfect flick may have had a flawless villain, brilliant chemistry between an ensemble cast, or an unlikely hero that stuck with them regardless of how many times they have seen the movie.
When it comes to Hot Fuzz, I think my love is a combination of things that if handled by any other director or cast, probably would have fallen flat on its face.
It is one that takes multiple times to watch to catch the subtle jokes and dry humor, and even now 13 years later, it still doesn't feel dated or clumsily done, unlike many late 2000s films.
Not only does it work as both a perfect buddy cop film, but it somehow manages to be an excellent love story (platonically speaking) for two very opposite characters who learn valuable lessons from each other throughout the story.
It also has some of the most quotable lines and gags for any British comedy, so when you meet a new person who brings it up in conversation, it never feels forced or overdone like other films from that era.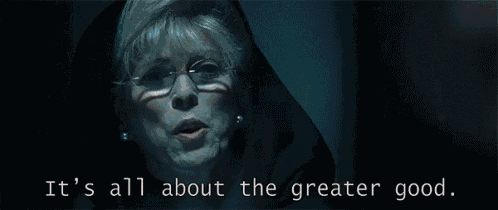 If you don't have a favourite movie, this can also be a perfect time to watch somebody else's choice and see what all the fuss is about.
Did I mention how Hot Fuzz is currently on Canadian Netflix? Just sayin'…
With the bogging down of information that is being hurled at us daily with global events, the escape for a couple of hours can work as a mini-vacation, and I'm not a doctor or anything, but self-care in these trying times can be very important.