Read Time:
4 Minute, 55 Second
This might be somewhat of a bold statement to put on a name that could be unfamiliar to you, but trust me this doesn't come without a rightful claim.
Yahya Abdul-Mateen II only started acting professionally in 2012 and it wasn't until five years later in 2017 that he received his big break in the musical series "The Getdown" when he played the adversarial role of Cadillac to which he received much acclaim.
*Sidebar: If you haven't seen The Getdown I highly recommend it. Seriously, it is a bit off base for this website, but check it out. The music is phenomenal, the teen love story is surprisingly believable, and Nas narrates the story which is just awesome. Canceling that show was the biggest mistake Netflix made in recent years.
The Get Down (this one doesn't count, but watch it anyway)
Where was I? Right, Abdul-Mateen II began his sci-fi journey in 2018 when he played the supervillain to Jason Mamoa's superhero role in the DC superhero film Aquaman.
It's hard for anyone to be liked in a movie playing against Jason Mamoa because that guy seems to the nicest action figure come to life, but Abdul-Mateen II had me rooting for the bad guy throughout the movie.
Black Manta seemed like a character that Abdul-Mateen II was born to play from the first time he steps on the screen, and if DC had any sense they would give him a spin-off.
Truth be told after the animated series Young Justice came on that featured the character, there were already some high expectations but he completely nailed this villain.
Just a year later, Abdul-Mateen II starred in three roles in the sci-fi and horror genres, that put him in the supporting or leading characters of projects that shook the industry.
---
*Author's Note: If you haven't seen the movies or TV shows mentioned below, I will post trailers for you to watch instead of giving full reviews.
The Watchmen – Role: Cal Abar
Abdul-Mateen II shines in this currently smaller role (the series isn't over yet) as Regina King's husband Cal Abar. The show itself is a fun mystery that fits perfectly in the already established mythos of Alan Moore's icon graphic novel.
Regina King and Abdul-Mateen II have some amazing on-screen chemistry, and if there is any justice in the universe studios will notice at pair them together again.
There are some conflicting reviews on this TV series, but most have to do with the notion of the show being "too woke"… Whatever that means.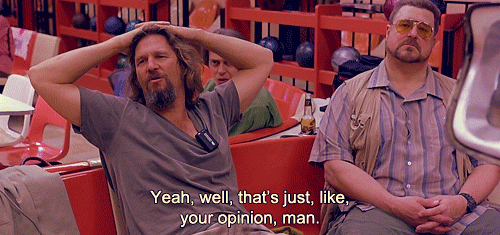 Black Mirror – Striking Vipers – Role: Karl
This episode of Black Mirror was even weird for the show, it threw me for a loop because when I first heard that Anthony Mackie was being paired with Abdul-Mateen II all I could think was… Well, not what we got.
That being said, I think the episode was well done and had some hilarious at parts in the story, while it probably showed one of the most grounded Black Mirror episodes in the series run.
It didn't seem too far fetched with the way both video games and social connections are heading in the modern world.
US – Role: Russel Thomas / Weyland
It was a tiny cameo of a role, but c'mon, this movie was one of the biggest in both sci-fi and horror for the year, so I had to at least mention it.
Abdul-Mateen II played the role of Lupita's character's father in a flashback scene twice throughout the film's duration, it was a subtle but effective character in the groundbreaking major blockbuster.
In total, I think he had less than 5 minutes of screentime in this movie, but I am still counting it. This tiny role in the monumental film was an interesting opener and set the tone for what came next.
---
The film also ended up being the only original film in the top 10 Highest Grossing movies of 2019, which is a testament to director Jordan Peele's talent and the horror genre… And also kind of sad that we only had one original flick in that pack.
Hopefully, this isn't the last team up with Abdul-Mateen II and Jordan Peele as a director, which leads us into the next topic…
UPCOMING PROJECTS
Currently, the breakout star is slated for future films in the respective genres which include: Aquaman 2, Candyman, and Matrix 4.
At the time of the article, it is unclear whether or not these will be lead roles for Abdul-Mateen II, but many believe he may actually be the new Candyman alongside the original star Tony Todd who will also be in the film.
---
What we do know is that Candyman will have him teaming with Jordan Peele once again, but this time solely as a producer.
Some online speculation on Matrix 4 also has him toted as a lead character as well, but at the time of this article, nothing can be confirmed.
If the rumors behind Candyman and Matrix 4 are to believed, then the smaller roles in the above-mentioned film and TV projects could have been paving the way for a new star in the genres.
---
The new possible Scream King seems to be just getting started with only a couple years behind him professionally, but at 33 years old, decades ahead that are hopefully packed with a lot more roles fighting superheroes or battling monsters.
Seriously Hollywood Execs, give this guy his own franchise fighting demons or vampires already.