Read Time:
3 Minute, 12 Second
Ruby Rose is no longer Batwoman…
It was reported earlier today by various news sources (most notably Variety) that the 34-year-old actor will be stepping down from the lead role of the CW series Batwoman.
This came as a shock, as season 2 of the show is still in motion to come in 2021, and now we're all kind of left wondering who is going to be our new Kate Kane?
As a big fan of the character from the DC Comics New 52 arc, I was initially excited for the series to begin, but with it being a CW series I knew the tone wouldn't match the source material.
Overall, I found the first season to be fun and Ruby Rose seemed to suit the role great for the angle that CW was going for, so I personally wasn't disappointed.
But with Rose now exiting the role of Kate Kane/Batwoman, it's time to do the right thing as a geek… Create an over the top and completely improbable fan casting for her replacement.
THE FAN CAST
Megan Fox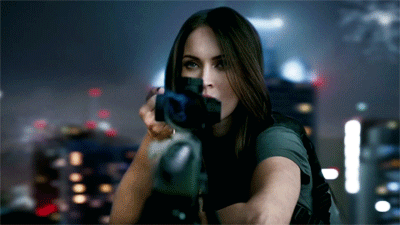 Okay, let's dive in.
Megan Fox would be a great fit for the role and already has a sci-fi action background, with her previous work in the early Transformers films.
Seeing Fox as a TV superhero would be very unexpected, but in my humble opinion, not bad by any means.
She was brilliant in Jennifer's Body, so maybe her as a superhero could be a fit that nobody really saw coming.
Mackenzie Davis
Seeing as Batwoman is shot in Vancouver, why not let the role go to an actor from the same west coast Canadian city?
Seems fair, right?
Plus Smith has already proved she's a certified badass in the movie Terminator: Dark Fate, and I think, behind the cowl, she could become even more of a standout action star.
Gina Carano
Honestly, I find this one to be an absolute no brainer. C'mon, casting a former MMA star to beat up Gotham baddies is what dreams are made of.
I think the addition of Carano could really change the entire scope of the CW shows, and I mean that in the BEST way possible.
Carano is a wrecking ball in action scenes and she could be a great addition to the DC Comics TV universe.
Yvonne Strahovski
Well, Yvonne Strahovski technically already is Batwoman, if we're going by the animated universe, so why not just extend her to taking up the live-action mantle?
In the DC Animated Movie Universe, Strahovski voiced Batwoman in Batman: Bad Blood, and she nailed every aspect of the character's canonical charm.
Starring as both the animated and a live-action version of the same character is something that DC comics have done in the past, and Strahovski being the full embodiment Kate Kane in both would be fun to see as a comic fan.
Batwoman is one of my favourite comic book characters, since the New 52 reboot of Kate Kane. It was a great arc of comics, and the tone was ideal for me as a horror fan.
In the comics, she battled literal monsters like Bloody Mary and The Weeping Woman, so to be honest, I'm hoping next season of the show brings in more horror elements of that canon.
With a recasting, a lot can change and I hope that this is a soft reboot to be more in line with the source material, but if not, I will still watch it because I'm a diehard comic book fan.
Ruby Rose was an excellent first season Batwoman and hopefully, there are other roles for her in the superhero world that are a better fit for her.