Read Time:
6 Minute, 27 Second
What is the scariest horror movie?
As a diehard horror fan, it is nearly impossible to escape the question and in truth, there is no real answer.
The genre is filled to the brim with something for everybody and what is scary for one fan may be just a walk in the park for another.
If you're new to the genre, then finding out what works for you is a delicate balance of not hopping into something to the extreme too early and getting to that right fit of absolutely scared shirtless but wanting more.
However, if you're like me and delight over the fact of something that keeps you awake hours after watching it, then this list will be exactly what you'll need to give you a healthy dose of some post-Halloween thrills.
As a newer voice into the horror community, I have been fortunate enough to be welcomed by other spooky bloggers, captivating writers, wildly talented filmmakers, and darkly passionate enthusiasts who all jumped at the chance to dish on what movie (or movies) actually scared them after spending their lives watching and discussing the greatest genre in film.
These contributors are the best of the best and know the ins and outs of every subgenre, bloody kill, and iconic jump scares that make horror not only fun to watch but even more fun to talk about.
The Scariest Movies in the Genre According to Horror Enthusiasts
Victoria Potenza – Horror blogger, Co-host of the Killer B's Podcast, Staff Writer & Outreach Manager for Movie Jawn
Instagram: @toripotenza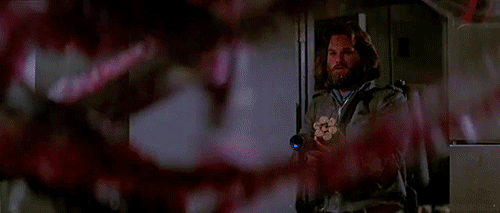 Reason: "It was the movie that really got me into horror so I think it will just always live in my brain that way. But the practical effects, jump scares, and general paranoia combined just really get me."
Ariel Hansen – Award-winning director, writer, actor, voice-over actor, co-founder of Bad Cookie Pictures
Instagram: @hansenhorror / @badcookiepictures
Reason: "It's that idea that just pricking yourself on something you don't even notice could result in your body being ripped apart from the inside/losing control of your body and you become a danger to everyone around you."
Levi C. – RPG Purveyor and Horror/Sci-Fi/Grindhouse Enthusiast
Instagram: @it_came_from_beyond_planet_x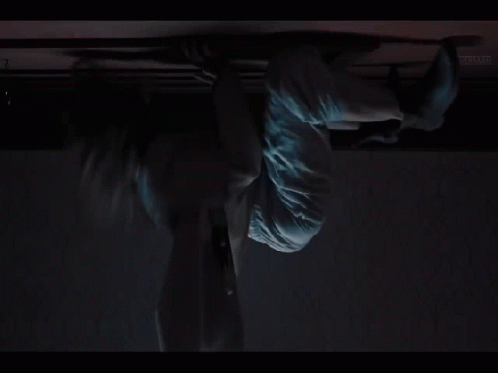 Reason: "There are lots of movies that are creepy or disturbing. They throw you off. Midsommar makes you feel completely unnerved for 2/3rds of the film like you're seeing something you're not supposed to see. Toni Colette's unhinged descent into madness and anguish in Hereditary is a masterful portrayal of the disturbed."

Reason: "Jacob's Ladder unnerved me in a way that no other film ever did. Watching this poor guy navigate his way through what he can only hope is madness while supernatural terror surrounds him?

Aside from Danny Aielo being the exact same character he is in every movie (Danny Aielo), it's a masterpiece. When Tim Robbins' character is breaking down, clawing at the memory of his dead son and a voice booms from out of nowhere "DREAM ON"? It's true dread."
Kevin L. Martin – Photographer, Standup Comedian, Councilman, Director, Writer, Band Manager, and Podcast Producer
Instagram: @codename_leon
Website: www.kevinlmartin.com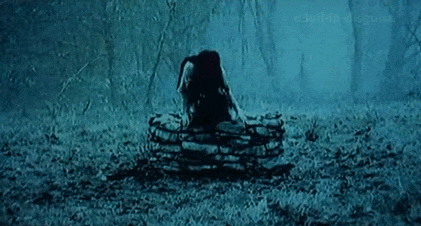 Reason: "Both the Japanese version and the remake terrified me more than any slasher could ever. 2002 was also the beginning of me diving into east Asian cinema specifically the horror genre. The mix of the story itself with absolutely striking imagery genuinely frightened me more than anything."
Zlatina Pacheva – Screenwriter, Director, Producer, and Story Editor
Instagram: @teenyzee27 / @littlezeeproductions
Reason: "Honestly it was just those eyes on Olwen Kelly… like nothing happens for a good half of the film but you're anticipating it because you see there's something wrong with her… I guess it's the delayed fright and knowing something scary WILL happen but not knowing when … also the use of close ups was genius – felt like you were right on that autopsy table with her! It was also the first movie in a while that actually made me as nervous and scared as movies used to when I was younger!"
Joe P. – Writer, Teacher, Contributor to Twin Cities Geeks, Creature Feature Expert, and co-host of Frankenstein's Podcast & Deep Space Love
Instagram: @joepraska
Twitter: @joepraska
Website: www.frankenpodcast.wordpress.com/blog/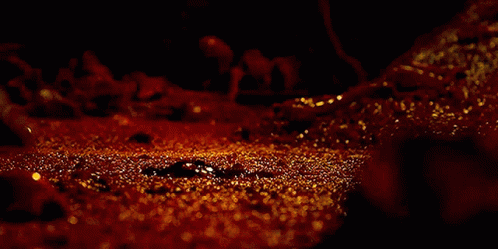 Reason: "I instinctively wanna say a classic like 'The Thing' or 'Alien' but honestly, those movies are just fun for me now so not super scary per se.

I guess I'd think of movies that really gave me a fright the first time I'd watched them. 'An American Werewolf in London' gave me mad nightmares as a kid (not super scary now), 'Event Horizon' terrifies me conceptually, and more recent movies that have really scared me would probably be 'The Descent' and 'Sinister' (the former because of the sheer claustrophobia coupled with monsters and the latter because haunted snuff films are god damn frightening)."
Maryze – Alt-Pop Singer, Songwriter, and Writer
Instagram: @maryzemusic
Reason: "This might be cause I saw it at eight years old but The Others absolutely blew my mind with its twist. As one of my first psychological horror films, it introduced me to what the genre is capable of. All I knew was that I wanted to relive that shock and terror over and over."
Mik N. – Set Designer, Screenwriter, Director, Production Designer, Set Decorator, Co-host of the SMÖRGÅSBORD Podcast, Podcast Producer, and co-creator of Geek Happy Network Podcast Network
Instagram: @justmikn / @geekhappynetwork
As for my fave horror film. This has always been a hard question for me to answer. But I keep thinking of Shutter (2008). It's the only horror movie left in my list that I'm too scared to watch. I've only seen the first few minutes of the film.
Amber T. – Writer, Creator of Horn Blood Fire Podcast, Contributor to @ghoulsmag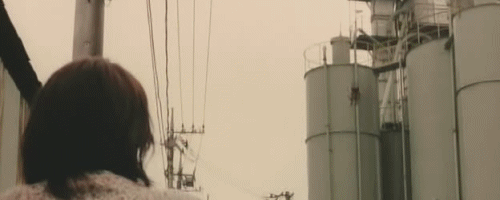 Reason: "There's this unbearable oppressive silence that never lets up and the scene with the ghost walking towards the camera is one of the few scenes I literally cannot rewatch by myself or I will need to sleep with a light on."
Anya Gorre – Horror/Dark Arts Model and Creator of Horror and More with Anya Gorre Podcast
Reason: "This is so difficult to answer, but I'm going with Hereditary. It was unnerving from basically the opening scene until the credits rolled. I never came down from the high if being that uncomfortable and horrified."
Finally, I leave you with the film that gave me nightmares.
As I wrestled with this answer, the scariest horror movie that came to mind among the countless different ones that I have seen was Maniac (2012).
I have mentioned it as nauseam on this blog, but it truly is one that sat with me for days, and now, years after seeing it for the first time.
It is not for everyone, but something about seeing the slaughter from the perspective of the deranged mind of a serial killer really sat with me and paired with such an excellent score truly made it such a standout feature film.
If you're in for some scares, check out these movies and tell me what you think.
Happy Viewing!