Read Time:
4 Minute, 53 Second
Across the globe, the bell for societal change has been rung, and movements for racial equality are being heard in all corners of our everyday life.
Predominately, the focus has been towards the changing of how Black Americans are treated by the police and the systematic oppressive system which keeps them crippled, but the fight against injustice is one that is incredibly multilayered.
In the film community, creators and studios have stated that they are looking into reflecting a more diverse landscape in their storytelling with promises of "doing better" in their representation of People of Color on screen.
As I was researching this topic, it was a struggle to find many Black screenwriters or directors in the sci-fi genre, and this is what inspired me to focus on two of my personal favorite heroes.
Creative Comparisons
Dwayne McDuffie
Screenwriter and comic book creator Dwayne McDuffie is a legend in the superhero world for writing some of the greatest stories for the Justice League animated series, as well as creating the popular African-American teen hero Static Shock.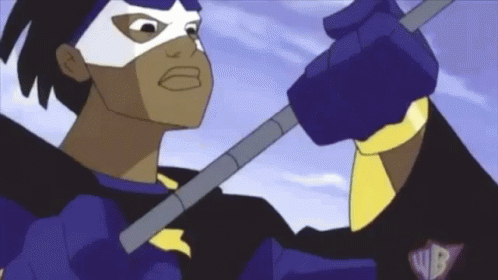 Justice League, the animated series, is often remembered for its stories that seemed to be years ahead of where live-action superhero series are today, and a major part of that is due to McDuffie's writing and story editing.
McDuffie was involved in some capacity with 69 of the show's 91 episodes, which includes the writing of standout episodes that were the most memorable or iconic on this early 2000s groundbreaking series.
The Detroit born wordsmith's legacy brought forward a number of superheroes of color into the mainstream, with a career spanning decades with comic book publishers Marvel, DC, and the co-creation of Milestone Media.
His writing in print and onscreen was effortlessly cool and brilliantly clever. In my humble opinion, he also wrote the coolest supervillain monologue of all time in the 2011 film Justice League: Crisis on Two Earths.
Sadly, McDuffie passed away in 2011 due to complications of an emergency heart surgery, but the stories he left behind are some that forever shaped the narrative of Black characters onscreen and within comic books, many of whom were often written as one-dimensional tropes in previous eras.
Donald Glover
Donald Glover is a multitalented absolute force of nature when it comes to music, acting, standup, and pretty much everything he does.
Throughout Glover's career, his comedic skills have been in the forefront of people's minds with his work on television shows like Community and as a writer for the Tina Fey's 30 Rock.
While he may have started off as a comedian, we have now also seen his progression into darker elements; first appearing in his music, with this video for his 2011 song Bonfire:
Glover's most recent projects (whether they are in music, screenwriting, or acting) have had more of an experimental feel to them, while being either thought-provoking or eerily chilling (on most occasions both).
Which brings us to one of the crown jewels of Glover's outstanding artistic resume…
Glover's TV series Atlanta is praised for its timeless satire, flawless ensemble cast, and… okay, well the show is actually close to perfect so the ample acclaim it gets truly is noted, but little is spent on discussing its horror and sci-fi elements.
What makes the show exceptionally great is that it takes us to a version of the Georgia capital city that only exists in Glover's mind, and usually, the differences come in throwaway jokes or gags.
For example:
In the second season of the FX series, Glover bends the audience's grasp on reality with the 6th episode titled Teddy Perkins.
In the episode, Darius (played by the scene-stealing Lakeith Stanfield) answers a message board written by an eccentric pale-faced man looking to sell his brother's famed multicolored piano.
The eccentric pale-faced man is played by Donald Glover himself, and even that revelation was one surrounded in a mystery of its own.
In the credits for the episode, it lists Teddy Perkins's as playing himself and legend has it, Glover showed up on set already in character and never broke it during the entire shoot.
Even if you are not up to the task of watching the two seasons in their entirety (which you completely should), the episode by itself works as a self-contained story and a breath-taking piece of eerie short film greatness.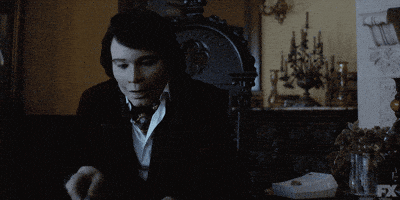 Nowadays, a lot of the media we receive can be a bit heavy-handed with its message of promoting diversity or speaking about real-world issues, which can sometimes hinder the intent and come across as if it only exists to ride a wave of appropriate outrage to injustice.
McDuffie and Glover share a correlation by their way of creating stories focussed around Black characters within sci-fi worlds, while holding true to the escapism aspect of the genre.
Both storytellers are masters of "show don't tell", in a way that you can find yourself lost in the wit and insight of their stories, while floored by their once-in-a-generation style genius.
Their work manages to be inspiring and fun to watch unfold, and also transformative in a genre that seems to rarely involve stories from POC writers.