Read Time:
3 Minute, 18 Second
You're not imagining things, there is simply too much top tier television to keep up with.
No one person can watch all the shows and stay up to date in the cultural conversations within this golden era of entertainment.
However, you are human and the fear of missing out can be crippling for some,which is why viewing the popular essentials is doable if you manage your time accordingly.
Over the past couple of years, you might have missed the premiere of a hit show and now you're steps behind your friends as they laugh about in-jokes said by The Mandalorian or Geralt of Rivia.
This hurts a bit, but it's never as bad as the alienation of the memes floating around online with characters you're unfamiliar with.
To save you some time and to help you beat your FOMO, here are some of the upcoming shows and how long it will take you binge previous seasons before the next one.
You're welcome.
Altered Carbon
Length of Binge: 10 Hours
Netflix strikes gold with this science fiction series that was strangely beautiful in concept, and executed grandly as a cerebral joy to watch.
The cyberpunk book series turned television show was released on February 2nd 2018, it received mixed reviews from critics and much a lot of praise from audiences.
If you missed this futuristic body swapper when it came out originally, then there is no better time to see what all the fuss was about.
One catch, if you are expecting to see Joel Kinnaman returning in the role as Takeshi Kovacs, you may be disappointed as he exited the series and will be replaced by action star Anthony Mackie.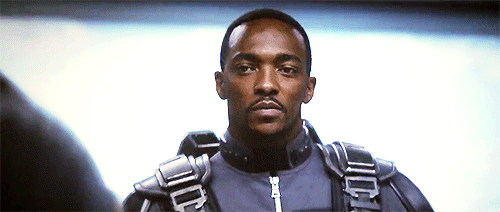 Altered Carbon makes its return on February 27th, which means if you plan to fit in a weekend binge there definitely is some time.
Westworld
Length of binge: 20 hours
Did you miss Westworld first time around? No problem!
The western sci-fi comes back for its third season, and if you're a fan of it already, then maybe we needed the break for our own sanity.
The first season of this twisty mind exploder came out on October 2016, and for audiences it was experience that could best be described like this:
The hype around this show was accurately placed, and the wait for the second season felt like an eternity.
When it did return, it came back with even more mystery, maybe even too much at points…
It really felt like a lot by the end of it.
Plan your binge accordingly and take this one slow, it's best suggested to be watched over a longer period, as it plays tricks on the minds of even the smartest viewers.
The third season returns on March 15th, and based on the trailer it looks like we're being thrown even deeper down the endless rabbit hole.
Chilling Adventures of Sabrina
Length of binge: 18 hours and 20 minutes
There are some binges that separate the amateurs from the professionals, and this would be one of them.
If you're daring enough to enter the strange hellish world that surrounds this dark reboot of the beloved 90s series, then you may also be up to the challenge of completing an almost full day of binging before the 3rd season.
On January 24th, Sabrina, her coven, and other colorful friends return to Netflix to tie up the cliffhanger left by the ending of season 2.
If you have time off and some serious dedication, then it is possible to be caught up, but that seems like a task and a half.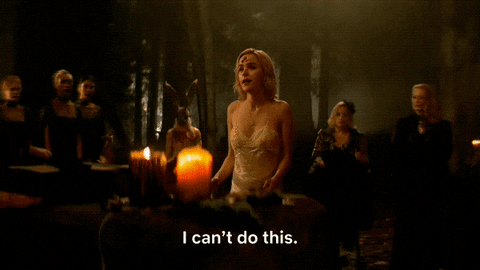 With all this binging don't forgot to make time for friends, family, sleep, and…
Only joking, have fun and happy binging!