Read Time:
4 Minute, 13 Second
While Marvel and DC have duked it out in theaters over the years for the battle of superhero supremacy, the small screen has had a cult fight between some very different shows based on graphic novels and comics.
Modern television is somewhat a DC dominant field, with a number of Greg Berlanti series on the CW and others on Warner Bros' new streaming service HBO Max; but over the years, some other indie comics have managed to breakthrough with varying success.
In 2019, streaming service giants Amazon and Netflix threw their hats into the superhero race with The Boys and The Umbrella Academy, and both shows were met with instant adoration from audiences globally.
However, the fight for the number one spot of weird offbeat superhero series is not one that DC was able to sit out and their contribution was as perfectly strange as its indie comic competition.
Doom Patrol (2019 – Present) (HBO Max) (Crave)
Of all the oddities that exist on television, this one may just take the cake for the most bizarre.
Based on the 1960's comic book that is somewhat obscure and often forgotten about due to its similarities to Marvel's X-men, Doom Patrol's television counterpart seemingly has had free reign to be as far from other superhero shows as possible.
The series is boldly written and feels like a show that is daring to be canceled, by taking as many insane risks as possible with its somewhat spastic storytelling.
In the first season, we're introduced to a fourth wall breaking villain, a band of super-powered reluctant heroes, and stories that range from bonkers to somehow incredibly touching.
The entire thing feels as though it was created for an audience looking to throw all of the hero tropes off the board, and instead use the concepts studios would be too afraid to ever try in theaters.
With the second season currently underway, it is already on course to out-weird the first, and with the character development for the ensemble cast already established, it dives boldly right into top tier oddball shenanigans.
The Boys (2019 – Present) (Amazon Prime)
The Boys is based on a graphic novel written by literary legend Garth Ennis, who is known for capturing brutal realism in works of fantasy, and brilliantly taking a satirical look at modern heroics.
The series itself felt like it came out at a perfect time in both our real-world (in the midst of a social regime change), and our entertainment, which seems to be Disney dominant and overly cheery.
It should come as no surprise that audiences received it as a breath of fresh air and were drawn to the obvious poke at all things capes, cowl, and PG-13 superhero worship.
Along with being a bloody and chaotic ride, the show had a hilarious first season and ended with a cliffhanger that truly left all who watched wanting so much more.
Thankfully, the wait is nearly over and on September 4th the band of misfit returns to do what they do best…
The Umbrella Academy (2019 – Present) (Netflix)
In terms of tone, The Umbrella Academy sits somewhere between Doom Patrol and The Boys when it comes to both graphic content and sheer weirdness.
That's not to say it doesn't have a ton bloody moments and strangeness, the show just overall feels like a perfect middle ground between the above mentioned.
Additionally, of the three shows, it is also the most heartfelt due to it following an adopted family of superheroes as opposed to a team thrown together by circumstances.
Its endearing nature humanizes its superpowered beings and makes them relatable as they tackle issues like identity, body image, grief, and family expectations.
The lighter touch in terms of tone makes it a great binge watch, and something that works for sci-fi geeks, as well as, casual viewers.
The final episode of the first season was a jaw-dropper, and with so much happening before the epic last moments, it's a show that may require a recap before watching its upcoming sophomore outing.
Sophomore seasons are a tricky thing to get right, regardless of the genre, and superhero ones usually have an uphill battle.
The streaming shows and their cable competition have had hits and misses when it comes to second seasons, with some series flourishing, while others receiving lukewarm receptions and ultimately being canceled.
One thing I will say, based on the trailers of the upcoming shows and the one that is already on air, I am optimistic about what the future has in store.
Finally, for those of you that are curious about how long it would take to catch up on all the shows…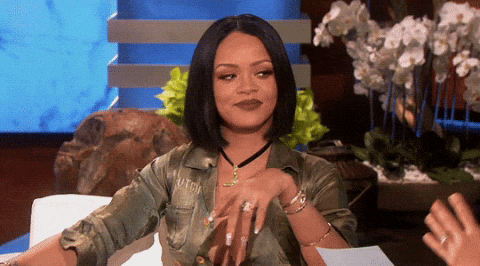 Doom Patrol – 12 Hours 49 minutes
The Boys – 8 Hours
The Umbrella Academy – 9 Hours 5 minutes
Happy Viewing!