Read Time:
7 Minute, 7 Second
Some filmmakers have such groundbreaking talent that even on their first feature film they are able to knock it out of the park.
They step up to bat and hit a homerun that even years later is talked about or dissected as a masterful entry to the genre.
Each of the selected films brings not only the expected scares that horror fans crave, they introduce us into the new nightmares that were much needed in a genre which can occasionally get stale with tropes.
Without further ado, and with my personal highest recommendation, here are nine of the best directorial debuts in modern horror:
Evil Dead (2013)
Director Fede Alvarez created a spectacular gore fest that re-imagined the notable film series with a much darker tone than some fans were even prepared for.
This new vision split a lot of the horror purists from the modernists as it took on an iconic classic, and turned it into a frightening entry that loosely connects to the 1981 original.
With this debut Alvarez put his name on the map by giving audiences brutally graphic deaths and a terrifying tale of demonic possession.
To top it all off, it gave us Jane Levy's next level performance that solidified her as a bonafide scream queen.

The Babadook (2014)
Jennifer Kent hit us all with the slow burn that we didn't know we needed, and to say it delivered would be a gross understatement.
Kent created a once in a lifetime film that was creepy, smart, expertly directed, and made us empathetic of single parents who are struggling with difficult children and haunted books.
On a budget of $2.5 million, this indie strikes harder than most studio films, and does so with half of the actors needed to get the same effect.
The Babadook is an absolute must watch for any fans of horror or brilliant dramatic acting.
Clown (2014)
Coulrophobia is the irrational fear of clowns, which isn't what this movie is about…
This vicious nightmare inducer gives a completely rational fear of clowns, and does so with gusto.
Before Jon Watts went off to direct Tom Holland in two Spider-man movies, he was debuting with this Eli Roth starring monster flick that was definitely not kid friendly.
With that said, do I want to see a crossover where Spider-man has to fight Eli Roth as a Clown? Yes, yes I do.
One of my favourite things that Watts did with this film was he made it fearlessly without caring of any of the taboos that other horrors may shy away from.
Okay, so that sounds vague, but when you see the movie you'll understand.
One of the kills is incredible dark even for the genre.
Bone Tomahawk (2015)
Audiences: Wait, is this a western or a horror film?
Director S.Craig Zahler: Yes.
A peculiar mix of genres and a excellent use of an indie budget set this apart from… well, everything.
The best way to describe it without spoiling anything, is to just say it's unlike any horror or western, yet has the strongest elements of both.
Zahler's genius is shown by making the old west not only seem grueling in nature, but also unforgiving as the violent deaths slowly pile on.
It is definitely not for the faint of heart, so watch with caution.

Prevenge (2016)
On this list of directors getting over the various hurdles to get their first feature film completed, there is one who takes it to the next level and her name is Alice Lowe.
Lowe created a horror-comedy about pregnancy and revenge, while actually being 8 months pregnant at the time of directing.
On top of that, she starred in the film's lead role and wrote the unpredictably clever screenplay.
One person being this talented, funny, witty, and creating a cult classic revenge film is almost unfair to the rest of us mortals.
For a number of reason this is one of my favorite movies of any genre, it has an a dry humor and is packed with unexpected violence woven together that somehow lands as dual punchlines for kills and comedy.
You'll laugh, gasp, and even do both at the same time during some of the scenes that catch you off guard.
Raw (2016)
French director Julia Ducournau cannibalistic coming of age story is such an interesting piece of cinema that can send shivers down your spine no matter how many times you watch it.
Pardon the pun, this one is incredibly hard to stomach, and at the same time very beautifully shot.
If blood makes you squeamish then it's best to avoid this movie because it has gallons to spare, and its usage of it is grounded in shocking realism that makes it hard to look at.
If you're one of the people that is rarely scared of newer films or finds them dull, Ducournau's debut is tailor made to get under the toughest skin gnawing through it with this frightfully captivating watch.
The Eyes of my Mother (2016)
Arthouse horror has never been so patiently done as this debut by Nicolas Pesce.
While most slow burns end with a dramatic bang, this one sets it up with body horror that is thankfully all done in black and white.
No, seriously, you'll be happy the entire film is shot this way.
Not only is the artistic eye of Pesce magnified by the color choice, it also makes the ultra violent graphic nature of the film a lot more manageable for the viewers.
However, don't go into this expecting a horrid blood bath or over the top torture porn, it's neither of those things.
Pesce's masterpiece feels more like an Oscar level precise story about murder, family, and the curious mind of a twisted individual.
Get Out (2017)
Director Jordan Peele was a household name for comedy due to success of his hit TV series Key and Peele, but when he stepped into horror it was a creation of a whole new world for cinema.
Get Out wasn't just a movie, it became a conversation about racism in America and the microaggressions some people of color have faced in their personal life.
Peele ushered in a new type of modern horror that seems like a different genre entirely, while paying a homage to a Hitchcock style of fearful films.
It was stunning, daring, truthful, creepy, and also hilarious at times, but not in a way that distracted from the scary moments.
May I also add…
Lil Rel Howery was robbed of a best supporting actor nomination, and I don't know if I'll ever forgive The Academy for that injustice.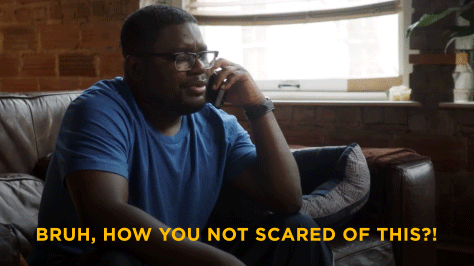 Hereditary (2018)
How the Hell is the one even a debut? Ari Aster taught a masterclass of directing to all who watched with this spellbinding occult film.
Aster elevated the acting of the already perfect Toni Collette in one of the best dramatic arguments ever seen on screen, and moved from one scene to the next in an effortlessly stylistic way throughout the film.
If by chance you have not seen Hereditary due to not being a horror fan, just try and pretend it's a drama because missing out on Collette's performance is a sin.
Much like Jordan Peele, Aster carved out a niche in the genre which makes it feel like you're watching the best parts of other similar films that came before.
His style feels like a modernization of classics, with an eye to bring out the best performances from already near flawless actors.
Directorial debuts are always fun to watch because not only are they inspiring, there is a thrill being introduced to filmmakers through their first works.
If you get a chance to watch any of your favourite filmmakers first films, always take it to see the birth of their signature styles.
It should also go without saying, that I will always suggest you give new filmmakers a chance on watching their first films because you never know when you'll stumble across your next favourite movie.
Hope you enjoyed this list, and tell me any debuts I missed in the comments.