Read Time:
4 Minute, 22 Second
We survived January! The longest three month period slammed into 31 days (or so my calendar tells me).
As reward for us all, let's dive into a binge of the strange underrated movies that came out over the past couple years.
Keep in mind, not all strange is scary and not all scary is strange.
Which means, even if you are not a horror fan, there may be something for you on this list of weird entries.
The Official Selection of Weird
Pooka! ('Into the Dark' Anthology Series) 2018
If you're unfamiliar with the Blumhouse's series Into the Dark then you may have missed this mind-bending horror gem that came out a couple of years ago.
The anthology series explores holiday themed horror films, and Pooka! was their 2018 Christmas entry which may possibly be the weirdest one of the shows first season.
Spanish director Nacho Vigalondo might as well have given the audience LSD before viewing, this movie was not only incredibly clever and terrifying, it plays endless tricks with your mind demanding an almost immediate rewatch.
The ending is beyond worth the rollercoaster ride of jarring emotions and creeping fear, which made the whole experience not only unforgettable, but hard to shake off even years later.
Assassination Nation (2018)
There is an incredibly relevant and witty satire hidden underneath the surface of what looks like a blood soaked teen film about violence and sexual exploration.
The most shocking thing about the madness of this multiple genre film is that as outrageous as it seems to be, it is still fully possible within our technology dependent society.
In just seconds for the movie to changes gears and it goes from your typical teen drama into a gruesome look at just how insane people can get once their secrets are exposed for all to see.
Even if you think the excessive blood isn't for your taste, it is still worth a watch for the eye opening nature of how social media and the internet effect people's lives by creating a mask for us to hide behind.
Tusk (2014)
Okay, this film is seriously a lot…
Kevin Smith movies are usually your standard strange viewings, but it felt as though everything in Tusk was dialed to 1000.
The body horror element is not only hard to watch, but it leaves you curious how anyone's mind even was able to come up with this story.
In a world where constant content is at our finger tips, some movies can be forgotten right after you watch them, even if it was an completely enjoyable experience.
This was not one of those movies.
Not only was the absurdity of the film overall delightful, there is absolutely no way you will forget seeing it.
One last thing, the ending reveal will forever be burned into my memory as a haunting practical effect ripped from Smith's bizarre imagination.
The less you know about this movie going into it, the weirder the whole thing will seem for your first viewing.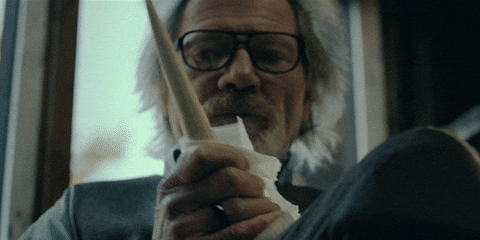 Ingrid Goes West (2017)
Cyber stalking and a twisted dark comedy meet somewhere in the middle in this hilarious film that is enthralling, yet also digs deep into modern relationships.
Aubrey Plaza lead role as Ingrid Thorburn should have gotten her an Oscar nomination, she was funny, scary, vulnerable, and at times very relatable.
Seeing the obsession through the eyes of the stalker was unnerving in this film, but what stuck out the most was showing the audience just how dangerous a world always connected by smart phones truly is.
Plaza's deadpan comedy hits the mark so often when she's on screen that the weirdest thing about this underrated film is that not enough people know about it.
P.S. It's on Netflix right now.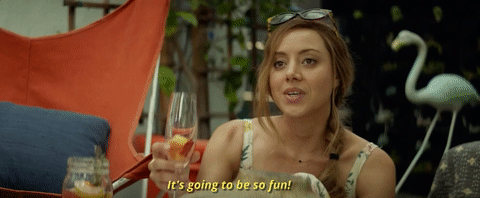 Color Out of Space (2020)
A rush of colour, a dash of madness, and a healthy serving of Nic Cage being… well, Nic Cage.
This movie is bonkers and brilliant, daring and visually stunning, while also creepy to its utter core.
It's a cult classic already, that expertly plays as a engrossing homage to the works of H.P. Lovecraft who wrote the original short story of the same name.
It feels like a larger than life experience from start to finish, and gets to peak weird level by the climax of the film.
If you do plan to watch this movie, it's almost mandatory that you accompany it with the next one on the list…
Mandy (2018)
Another brightly colored Nicolas Cage murder masterpiece by production company Spectrevison, but this time around he is on a warpath of revenge.
A bit of a slow burn to begin with that eventually kicks off viciously into a world of cults, demon bikers, and then concludes, with an epic battle of chainsaws.
To miss this one on your list for a weird movie marathon would be a shame, it should be a mandatory selection for anyone looking to give themselves truly outer body experience.