Read Time:
4 Minute, 5 Second
Letting go of summer is not that easy for some, but having new creepy shows to watch may just help with the transition.
There are of course some perks of entering into a new season, such as, reasons to never leave your couch and the greatest holidays happening but it does feel a bit like we were robbed this year of much needed time with friends and family.
With an uncertain future for theatrical releases as Fall approaches, we're left purely at the mercy of our TV streaming service overlords who are often kind… but occasionally can miss the mark.
These shows listed may have passed you by the first time around, but no need to worry there is now plenty of time to catch up as the nights get colder and darker.
The Darkly Addictive
You (Netflix)
Based on the Caroline Kepnes 2014 novel and often hailed for its comparisons to the mid-2000s TV series Dexter,  this dark thriller has an addictive quality that makes it a rewarding binge-watch filled with uncertain twists and turns.
It is definitely a series where you may find yourself cheering for the stalker and also simultaneously hoping he's caught, while additionally wrestling with the fact that you're enjoying such a morally ambiguous show.
Trust me you're not alone.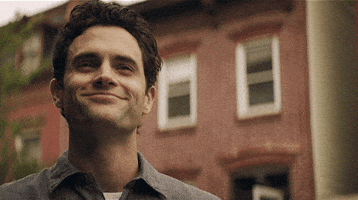 Not only is this a great show to get caught up on if you missed it the first time around, but the re-watch value of it also works as a great way to past the time before the 3rd season comes out in 2021.
Castle Rock (Hulu/Crave)
An entire series dedicated to one of the greatest horror writers of all time, what's not to love?
It doesn't matter if you have never read a Stephen King book or watched a movie based on his work, this show is still a uber-creepy tailor-made horror fan experience and a definite must-see for all genre fans.
With that all said, there are hints and nods of the hat that will clearly resonate more with fans of King's books, but if you're unfamiliar with the notable author's works the show is brilliantly acted by a stunning ensemble cast and definitely hits the right notes when it comes to disturbing material.
In fact, the best aspect of the show is its way presenting itself as just a dramatic thriller about a small middle American town plagued with bad luck, and then slowly unraveling to reveal the deep-seated long history of ghostly or demonic troubles that burst through when you least expect it.
It's a feat that makes the horrifying aspects of the show seem that much more real, and it leaves a lasting impression of pure nightmare fueled bliss for all who are brave enough to watch.
Lovecraft Country (HBO)
Talk about starting out with a bang!
With only 3 episodes out (at the point of this article) this series is currently prepped to be one of the standouts of 2020 for the horror and sci-fi genres.
Based on the acclaimed novel by author Matt Ruff who took H.P. Lovecraft lore and placed it in the Jim Crow era south of the 1950s, it came with an instant hook of historical atrocities meets frightening ghosts and monsters.
The series seems well placed among our current social-political climate of racial tension discussions in the United States, as it educates viewers about some of the almost too scary laws that once were present in the nation not that long ago.
Earlier this year HBO's TV series Watchmen had similar success with this same story device by showing the world one of the first onscreen depictions of the Tulsa Massacre of 1921 in its pilot episode. Not only did that opening shock and terrify its audience, for many, but it was also the first time they had even heard about the incident.
HBO seems to be masters at bringing these stories to the mainstream, and also,  doing it such a way that doesn't alienate the horror or sci-fi fans looking for some genuine escapism in their fiction.
If you're looking for a bit of history with your monsters and gore, this is probably a show you'll want to catch up on before the social media comment sections are filled with too many spoilers.
I know, the summer wasn't what we expected, and the fact that its September already is somewhat jarring to think of after how this year has gone in general.
As we begrudgingly walk into the darker months, these three shows are some of the best ways to let go of summer and embrace whatever strangeness Fall has in store.
Happy Viewing!