Read Time:
4 Minute, 48 Second
We're halfway through the spooky season and as the horror movie binges continue, some new entries are around the corner arriving days before Halloween.
As with every October, the expected seasonal scares fit perfectly with the mood, as well as, do wonders for conjuring up last-minute costume ideas and/or party themes.
This year, three witchy based genre films are about to hit the small screens, and what makes them interesting is that they couldn't be more different from one another in terms of tone, story, and style.
So if you're looking for some dark magic to add some creeps to your All Hallow's Eve, grab your popcorn, park your broom, and set your cauldron to simmer… Oh, and for best results watch on Halloween because it's going to be a full moon.
The Witches – HBO Max
Release Date: October 22nd
Before the trailer was even released, the film came under the usual online attacks by fans of the 1990's depiction which was much loved by critics and audiences when it came out.
Which is to be expected…
Though the first adaption of Roald Dahl's 1983 book of the same name was received poorly at the box offices, to this day, its cult following remains strong gaining continued praise for the practical effects, Anjelica Huston's iconic performance, and the lasting impression of scares an entire generation was too young to be experiencing.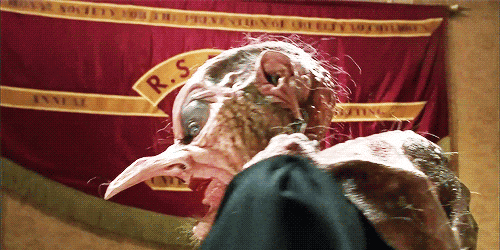 The 2020 film has updated some of the premise adding diversity to the overall cast, gone the way of CGI over practical effects, and based on the trailer, added some more overt laughs to the story.
However, whether you're a fan of the classic or hate all remakes, the one thing to be excited for (based on the trailer) is yet another time Octavia Spencer graces the screen with what seems to be a scene-stealing performance.
Granted I'm basing this whole thing on a short teaser from the film, but as an actor, Spencer is consistently great and brings such a fun levity to every single role she's in, so I'm anticipating that this will just add to her collection of being the best part of the movie among an all-star cast.
On top of that, Anne Hathaway playing a villain hell bent on turning children into mice is a fun premise on its own, and my fingers are crossed that we'll get to see the Oscar winner starring in more roles like this.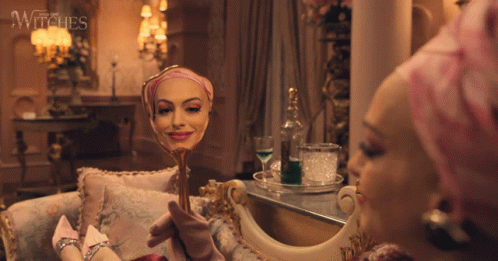 So, as a witchy addition to your Halloween watches, this might just be a fun one to watch with the family who are looking for some light humor during the spooky season.
The Craft: Legacy – VOD
Release Date: October 28th
The 1990s witch revival continues as a sequel/low-key remake comes to us late October thanks to the horror studio king Blumhouse Productions.
Based on the 1996 cult classic of the same name, the updated film introduces a new generation of witches with ties to the Los Angeles teen coven who wreaked havoc on their high school 24 years ago.
Some of what made the original great were its spin on the tropes of angsty teen dramas and, of course, possibly one of the greatest onscreen witch portrayals by Fairuza Balk as Nancy Downs.
With that said, the new film has big shoes to fill and going the route of a sequel seems to be an overall smart move by the studio, as it bridges a connection between the two generations of fans, while also, expanding the story into hopefully more dark magic based spin-offs.
Director Zoe Lister-Jones and an impressive cast including Michelle Monaghan, David Duchovny, and Cailee Spaeney look as though they are more than up to the challenge of bring a modern twist to the modern classic that gave an alternative to the perky bright pink films of the late 90s era.
Though the overall horror aspect of this one seems to be a bit more teen based and less aimed towards purists, that is entirely on brand with its predecessor and hopefully it can be met the same sort of cult reception.
Spell – VOD
Release Date: October 30th
Wrapping up our witchy trio of movies is the only original film on the list, additionally, it's the only one of the set to tackle voodoo as opposed to our conventional Hollywood Wiccan based vagueness.
Boasting a rated R experience involving all the gore, blood, and haunting imagery that horror purists sign up for, I personally would be lying if I said this wasn't the one I was most excited for.
The trailer looks like the overall movie will be a tense, visceral, and a humid watch that has elements of Stephen King's Misery and American Horror Story's Coven. Surely an odd mix, but unlike anything else that has come out this year.
On top of the pulse pounding excitement from the trailer, the film's lead Omari Hardwick, may also be in for a horror based career switch because next year he will be fighting zombies alongside Dave Bautista and Garret Dillahunt in director Zack Snyder's much anticipated Army of the Dead.
What excites me the most about these three films is a returning to Hollywood tackling magic that isn't Harry Potter related, and also, daring a newer generation to embrace all the fun that the best season has to offer.
From this new witch set of films, hopefully a renaissance of mystical based horror can be a theme for a while, because honestly, there is a lot of material to tackle from the ultimately creepy subject matter.
Happy Viewing!