Read Time:
8 Minute, 0 Second
There has been a boom of original spooky films and series coming to the horror world, and to fans, it is a welcomed sight among the numerous remakes, prequels, and sequels based on existing IP that also hit the big and small screens this year.
Prepare yourself for some of the standout original features and television series of 2022, coming from all over the globe and surely set to give you some chills this spooky season.
The list covers everything from art houses films to gory revenge thrillers, comedic bloodbaths to bleakest of the bleak that may leave you unsettled for days.
Only the most daring horror fans will be able to stomach all of them, but if you're up to the challenge there are some promised nightmares and gruesomely adventurous sights for you below.
Trailers are linked in the titles of the movies and series. 
2022 Spooky Season Selections
Saturday, October 1st
Double Feature: Pearl and X 
Pearl is currently in theaters and X is available on Amazon Prime.
Director Ti West hits us with an original slasher that pays homage to the classics, and then followed it up within the same year with a daring prequel. Watch them in order and prepare yourself for some blood-soaked Mia Goth greatness!
Sunday, October 2nd
Bodies, Bodies, Bodies is available on VOD and Barbarian is currently in theatres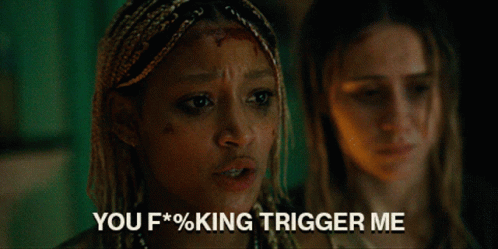 Expect the unexpected from this pair of Gen Z horror films that keep you guessing until the final frame, and additionally throw in some anxious laughs along the way.
Monday, October 3rd
Available on Amazon Prime
Maika Monroe stakes her claim as the next big scream queen as she absolutely owns every single scene in this gripping thriller that will bend your mind into a pretzel and steal your breath with a daring final act.
Tuesday, October 4th
Available on Shudder
Hannah Barlow pulls off an impressive triple duty as writer, director, and co-lead in this pandemic-shot social media horror film, that does not miss a single beat and moves at an anxiously quick pace.
Actor Aisha Dee devours this role as the titular character and you will absolutely want to see her in A LOT more after this stunning performance!
Wednesday, October 5th
Available on Shudder
Parents be warned, you will NEVER forget this movie experience. Watch with caution and do not take your eyes off the screen for even a second.
Thursday, October 6th
Available on VOD 
Rebecca Hall is in this movie. Enough said.
Friday, October 7th
Available on Amazon Prime
Regina Hall will leave you breathless in this killer campus psychological thriller.
Saturday, October 8th
Fresh is available on Hulu or Disney Plus and Some Like It Rare is available on VOD 
After this double feature, you may truly consider going vegan if you aren't already 🥩
Sunday, October 9th
Available on Netflix
Sci-fi hijinks, murderous monsters, rogue scientists, and creative kills. You'll be addicted from the first episode and you'll beg for a second season, in this is original Canadian series set in the Pacific Northwest.
Monday, October 10th
Available on Amazon Prime or VOD 
Director Nyla Innuksuk pits aliens against a group of teenage girls living in Nunavut, in this sci-fi horror that was shot in Pangnirtung and features the debut roles of many of the cast.
Tuesday, October 11th
Available on Hulu or Disney Plus October 10th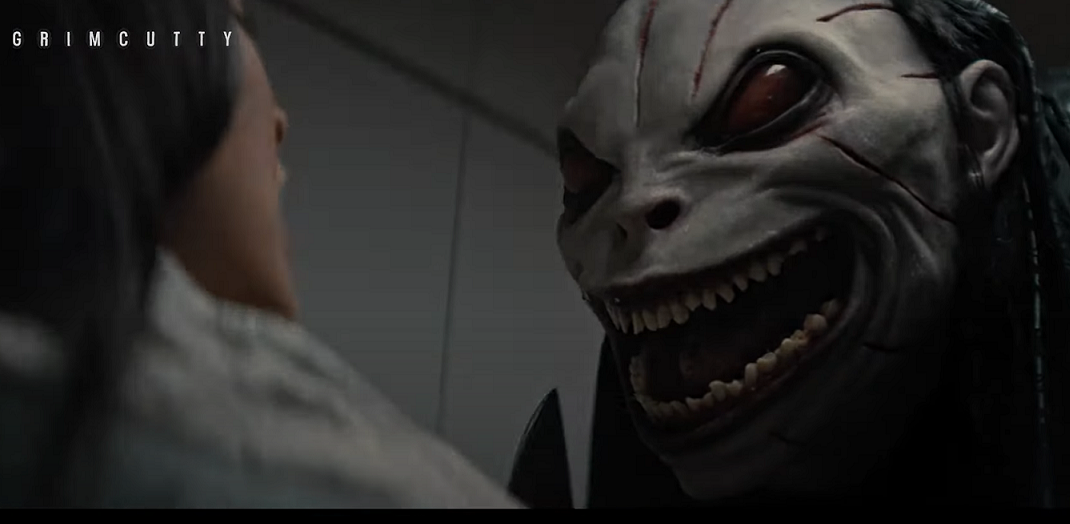 Killer internet memes wreak havoc on a small town and nobody is safe in this frightening creature feature.
Wednesday, October 12th
Available on VOD 
Finnish director Hanna Bergholm feature film debut eggcellent creature feature/mother-daughter story that is possibly one of the best of the year in the horror genre 🥚
Thursday, October 13th
Available on Amazon Prime
This twist on the werewolf subgenre is a supernatural slow-burn that delivers with both its gothic setting and deadly serious approach to the lore and paranoia of a frightened mob.
Friday, October 14th
Available on Shudder 
Congolese director Jean Luc Herrbulot drops you straight into the midst of a trio of mercenaries forcefully hiding out in a small Senegalese community on the shores of Saloum river, but just when you think you're figuring out where the story is going, a malicious supernatural element pushes the film into another level.
Saturday, October 15th
Available on Netflix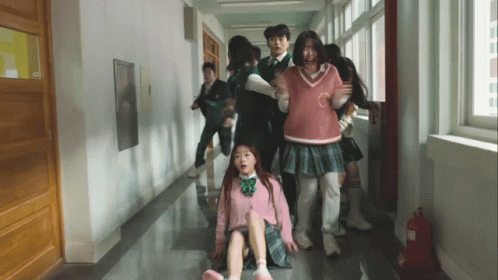 This is the best zombie horror series ever created. That's it, that is your reason to watch it. Season two has been confirmed by Netflix, so binge the Hell out of this because more is coming sometime next year.
Sunday, October 16th
Both avaialble on VOD 
A double feature that will make you say "What the Hell is going?!", probably 100x.
Monday, October 17th
Available on Shudder
Rock out to this witchy tale that will eat you alive and ask for seconds, in this coming-of-rage indie horror that goes hard and rips into the audience as viciously as it does its characters.
Tuesday, October 18th
Available on Shudder
Ready for some dysfunctional family drama that hits you with some seriously brutal moments when you least expect them? Of course, you are! As the secrets unfold and the tension builds, expect to be haunted to your utter soul as this slow-burn gothic film picks away at your sense of safety scene-by-scene.
Wednesday, October 19th
Available on VOD 
Director Kate Dolan delivers a daring mind-fuck of a win in the Irish horror genre, facing a daughter against her own mind trying to figure out what happened to her mother. Reminiscent of the 2019 Irish horror film The Hole in the Ground, and definitely a film you'll want to watch more than once.
Thursday, October 20th
Available on VOD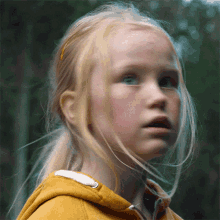 A chilling Norwegian genre film that may seem a bit tame from the trailer, but easily earns its ranking as Rotten Tomatoes' number horror film of the year.
Friday, October 21st
In theatres as of Sept 30th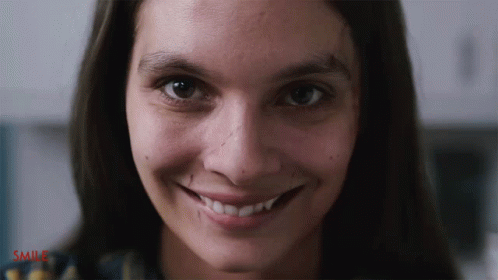 The marketing campaign for this movie alone should earn its viewing in theaters. A simple premise, but the story is brazen with its delivery of carved kills that will leave genre fans with a… okay, you know what I'm going to say next. Just go see it in theaters. 🙂
Saturday, October 22nd
Available on Netflix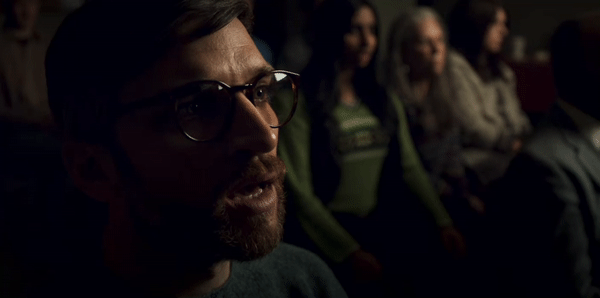 Fair warning, this gripping mystery is sadly left unsolved due to a Netflix canceling the series but is still well worth the viewing for a terrifying first season that provides nightmares to even the bravest viewers.
Sunday, October 23rd
Double Feature: Dashcam and Deadstream
Both available on VOD 

Scream your way through a double-header of modern horror that moves at 100 mph and slams its way harshly into your senses!
Monday, October 24th
Available on VOD
A movie by David Cronenberg. Canada's best genre director returns to body horror after a decades-long wait and its as weird as you'd expect it.
Tuesday, October 25th
Available on Shudder
A movie about a glory hole in a truck stop bathroom should really not be this deep and introspective, but here we are. Twists, cosmic epicness, and an ending that will make you scream out "holy shit" and that's if you're able to form the words at all.
Wednesday, October 26th
Available on Shudder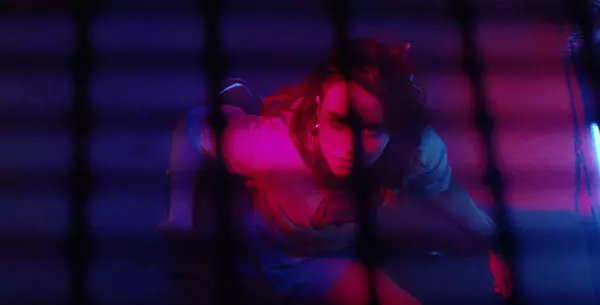 Sinner vs saint vs the apocalypse. Shudder hits us with yet another weird as Hell indie that is partially campy, while sticking to its '80s homage premise.
Thursday, October 27th
Available on Shudder
You absolutely never forgot that you watched this movie, it's impossible. Without a doubt, this is the scariest zombie movie of all time, so prepare yourself for all of the gore imaginable and some things you probably never thought could be shown on screen. You have been warned.
Friday, October 28th
Available on Shudder Oct 13th 
Master of horror Dario Argento makes its way to Shudder and based on the trailer, it looks like we're all in for a return to his classic form of beautifully shot stylized terrors.
Saturday, October 29th
Nope is currently in theatres and Wendell & Wild is available on Netflix October 28th
Jordan Peele giving us two horror films in a year is beyond a treat, and one of them being a reuniting animation film with Keegan-Michael Key makes this all that much sweeter.
Sunday, October 30th
Day Shift is available on Netflix and Night Shift is available on VOD 
Vampire killing in the daytime and surviving a stalker by night, brace yourself for a day of tense action filled with fatal resolutions.
HALLOWEEN 🎃
Available on Netflix 
Taiwan gave horror audiences the scariest zombie movie of the year with The Sadness and the most terrifying found footage film of the decade.
You won't just be haunted by this movie, you'll be convinced it actually brought ghosts into your damn house. If you're really wanting to kick it up a notch for Halloween, there is no better movie to watch on Netflix to give you an unshakable feeling of discomfort and an anxious sense of pure dread around every corner.
Happy Halloween and Happy Viewing!